The Modern Toyota Altis Camry Corolla-Cross
Toyota's longest-running models are still on the leading edge of innovation
When you think of a Toyota car, dependability and reliability are likely prominent in your perception. These values are not conjured up overnight but built upon decades of proven performance. Names like the Toyota Corolla and Toyota Camry have existed for so long that they are almost institutions upon themselves. What made it possible for them to stay around over the years and still be relevant to motorists today?
Constant progress and innovation are key here, as embodied by Toyota's Kaizen philosophy. Written as 改善 in kanji, Kaizen refers to the idea of continuous improvement in all aspects of industry from staff welfare to product innovation, and has been the core of Toyota's ethos from the beginning. Here we'll share the three modern classics of Toyota evolution to today's iconic models.
Toyota Corolla Altis: From small sedan to worldwide bestseller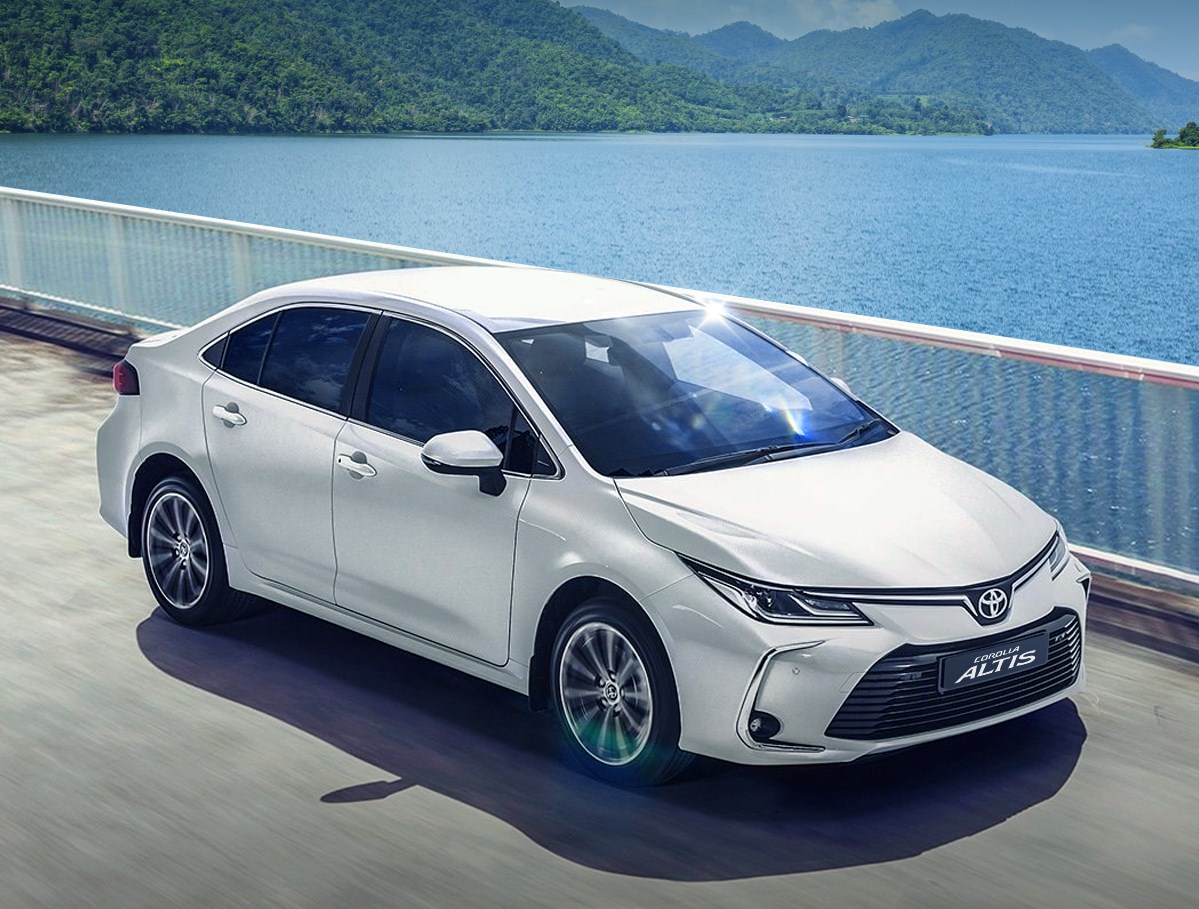 The Toyota Corolla is the quintessential family sedan and since its introduction in 1966 has never left the Toyota sales lineup. By 1997, midway through the eighth-generation model, the Corolla had already become the best-selling series production car in the world.

The first-generation Toyota Corolla started with a 1.1-litre petrol engine with just 60 horsepower. Its launch coincided with the rise of postwar private car ownership, and it rose head and shoulders above some very tough competition from other car makers fighting for a slice of the family car real estate space.
Keeping ahead of the times, the fifth-generation Corolla released later in 1983 saw the widespread introduction of fuel-injected engines and had a more compact front-wheel drive design over the older rear-wheel driven versions, that gave bigger interior space and boot.
By 1991 and into its seventh-generation, the car had evolved into an upmarket, luxurious medium family car with excellent handling, noise insulation and efficient engines, but still with a reasonable price tag. As part of the brand's diversification plan, the Toyota Corolla Altis went on sale in Singapore in 2001 where Toyota continued to keep the car on the leading edge of innovation with variants that are engineered to better suit the Southeast Asian climate and driving conditions. Rather than simply retreading old successes, such innovative acts continues the nameplate's success story and now into its twelfth generation.
Today, the Toyota Corolla Altis comes with a 1.6-litre, 130 horsepower petrol engine with an excellent fuel economy of 15.6km/l. There's also a petrol-electric Corolla Hybrid variant, featuring a 1.8-litre petrol engine in a lower state of tune, coupled to an electric motor, for an even better fuel economy of 22.7km/l.
Toyota Corolla Cross: Versatility personified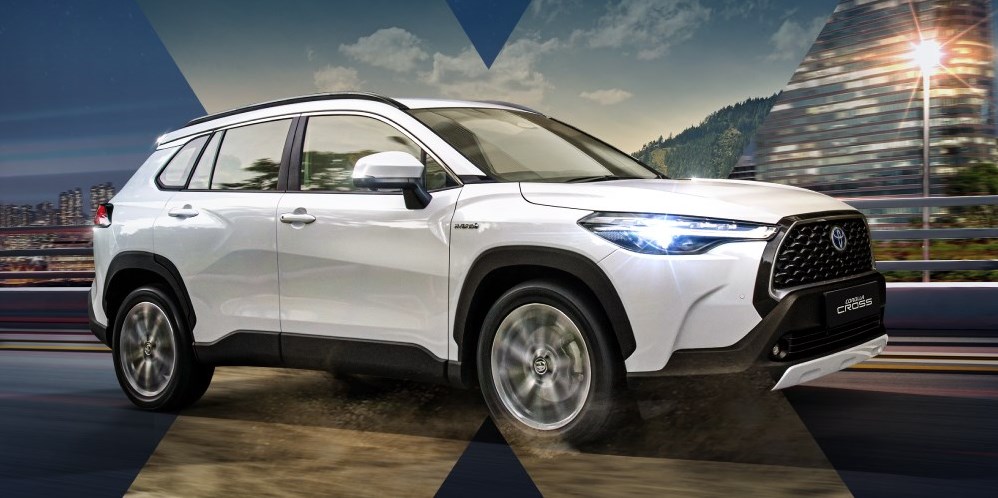 The Toyota Corolla family has just been expanded with the release of the Toyota Corolla Cross. Built on the same principles of reliability, quality, and practicality that have been the hallmark of the Toyota Corolla family since the beginning, it shows that best-selling cars can successfully evolve with the times and still set the pace.
The car comes with the latest 5th gen version of Toyota's hybrid system, combining a 2.0-litre petrol engine with a self-charging electric drive system to deliver a total power output of 196hp. In practice, in urban driving situations, the Toyota Corolla Cross Hybrid has been tested to be capable of achieving a fuel economy of 27.6km/L.
Dual zone climate controls, a pollen filter, wireless mobile phone charging and the latest suite of Toyota Safety Sense featuring Adaptive Cruise Control, Lane Departure Alert, and Pre-collision Warning make the Toyota Corolla Cross the car to have for the growing family and people with up-and-about lifestyles. The urban crossover car is the first SUV to evolve from the Toyota Corolla family, and it has all the features beloved and familiar to the Toyota Corolla sedan, which now have transformed to a modern and sleek silhouette completed with sport style of 18-inch rims, roof fails and trapezoid grille.
Toyota Camry: World Class Quality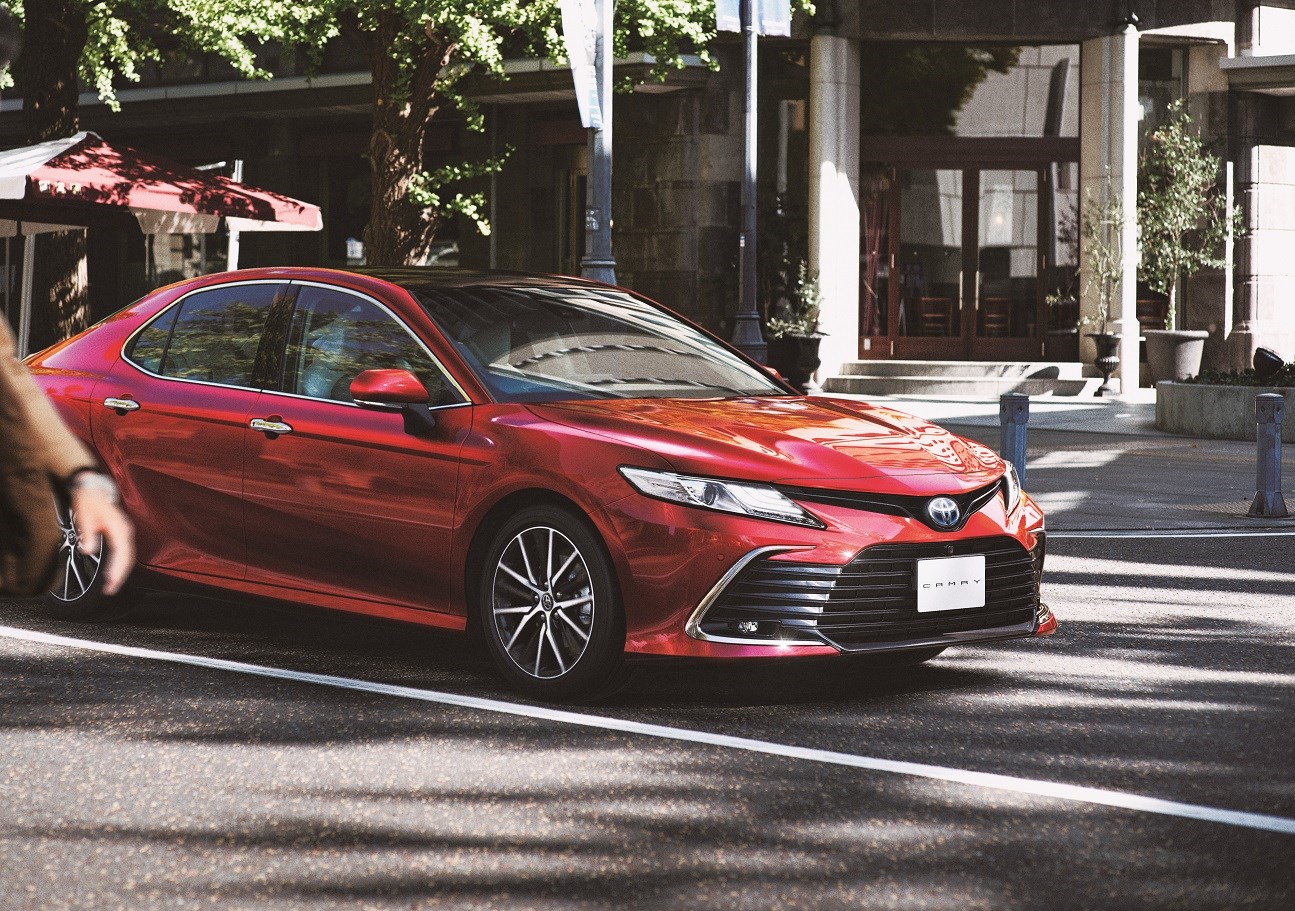 Another modern classic in the Toyota lineup is the Toyota Camry. The large sedan car first arrived in Singapore in 2001, but the name already had a storied history long before that. It first appeared as a standalone model in 1982 as a large sedan with 1.8 and 2.0-litre petrol engines. It was a very spacious car for its time thanks to the use of a front-wheel-drive layout, while other similar Japanese cars were still being built with rear-wheel drive layouts with transmission tunnels that greatly reduced cabin space.
Over the next 20 years the Camry badge was used on many full-sized Toyota sedans worldwide, and they all shared the characteristic of being large, comfortable, and easy to manage in urban traffic.
When Singapore received the 2001 model Toyota Camry, it was already the fifth generation export model of the car and it was an instant sales sensation here with its luxurious, leather upholstered interior and a smooth ride thanks to a suspension system tuned for comfortable cruising.
Three further generations of the Camry have solidified its reputation as a large executive sedan that is as reliable as it is efficient. Presently available in Singapore as a petrol-electric hybrid with a 2.5-litre engine, the Camry and Camry Hybrid is still a class-leader. It features an excellent fuel economy of just 22.7km/l. It is a completely modern car with luxury features like a capacious cabin with ventilated front seats, making it true to being an executive sedan fit for tow kays. It not just maintains its position as a class leader but continues to show the competition how it should be done.
Innovation never stops, and Toyota continues to develop new automotive technologies that put you and your family first. When you want a reliable car that is also quietly luxurious, the modern Toyota is the choice to have.