Peace of mind with Toyota Aftersales
Keep your car running clean and healthy with these helpful tips from Toyota Singapore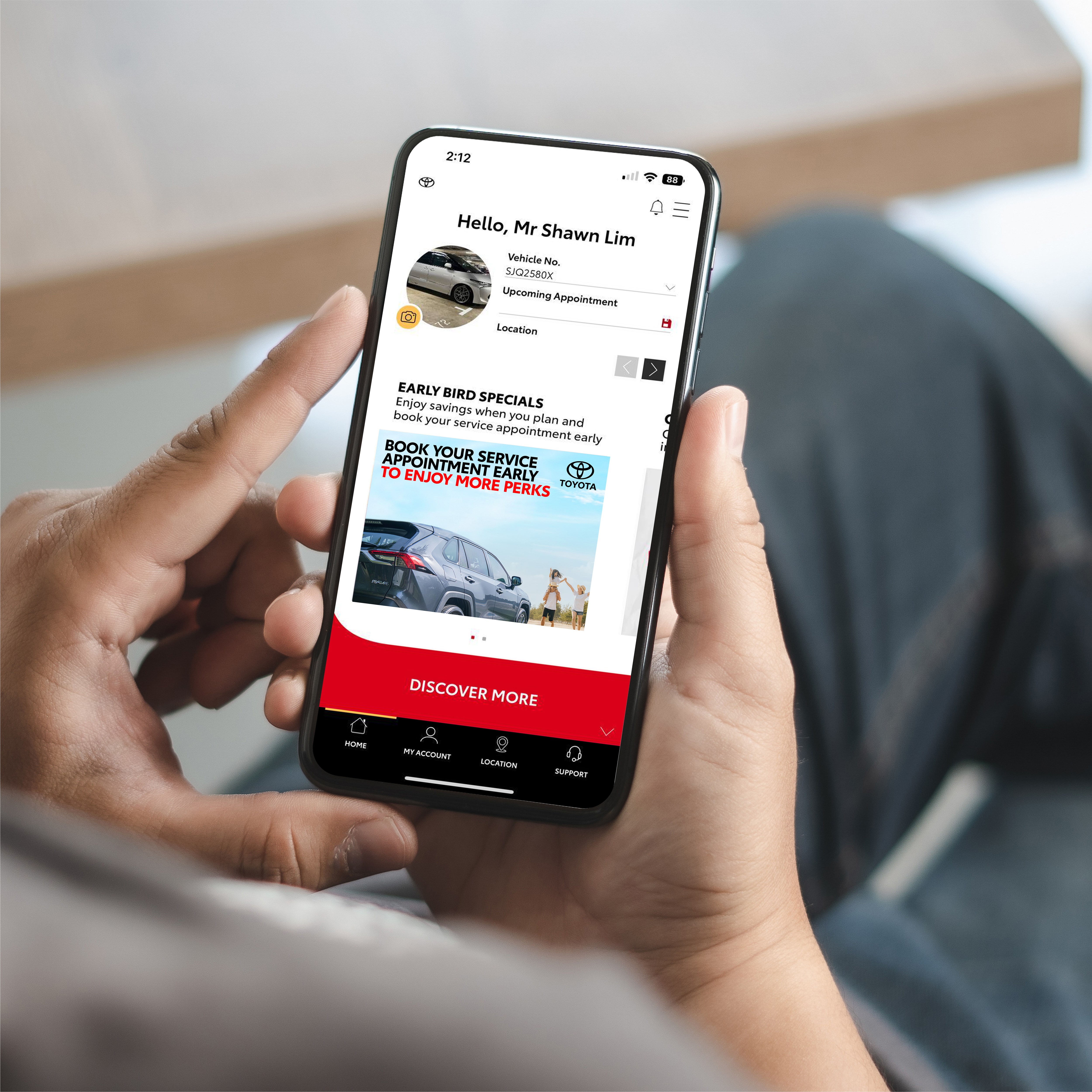 As vehicle reliability goes, Toyota is among one of the best go-to brands for Singaporeans who want a durable everyday workhorse. But over the course of a car's lifespan, mechanical failures may occur on the odd occasion.
It goes without saying, having a breakdown is something that all road users wouldn't want to be encumbered with. Whether it's an inconvenience to yourself, your kin or even other motorists, breaking down on the road is a pain and hazard for all parties involved.
Habitually, drivers have grown accustomed to sending their vehicle for car servicing to keep them road worthy. A regular service interval typically entails inspections and alignment of your wheels, topping up of your engine oil or even replacement of your gaskets.
While it is good practice to send your car in at proper service intervals to keep your vehicle in working order, drivers may also perform some basic checks on their cars themselves to further reduce the chances of a breakdown.
Drivers should devote their time to perform customary checks like giving your wheels a visual once over, or ensuring your gaskets aren't leaking or checking your engine oil levels. Day in and day out, your vehicle is moving you from place to place. So, it stands to reason that these checks should be performed at every given opportunity, wherever safe to do so.
To ensure that the scourge of breakdowns and vehicular inconveniences don't befall you, here are some helpful tips from Toyota Singapore to keep an eye on your car's health to ensure its road worthiness at any given time.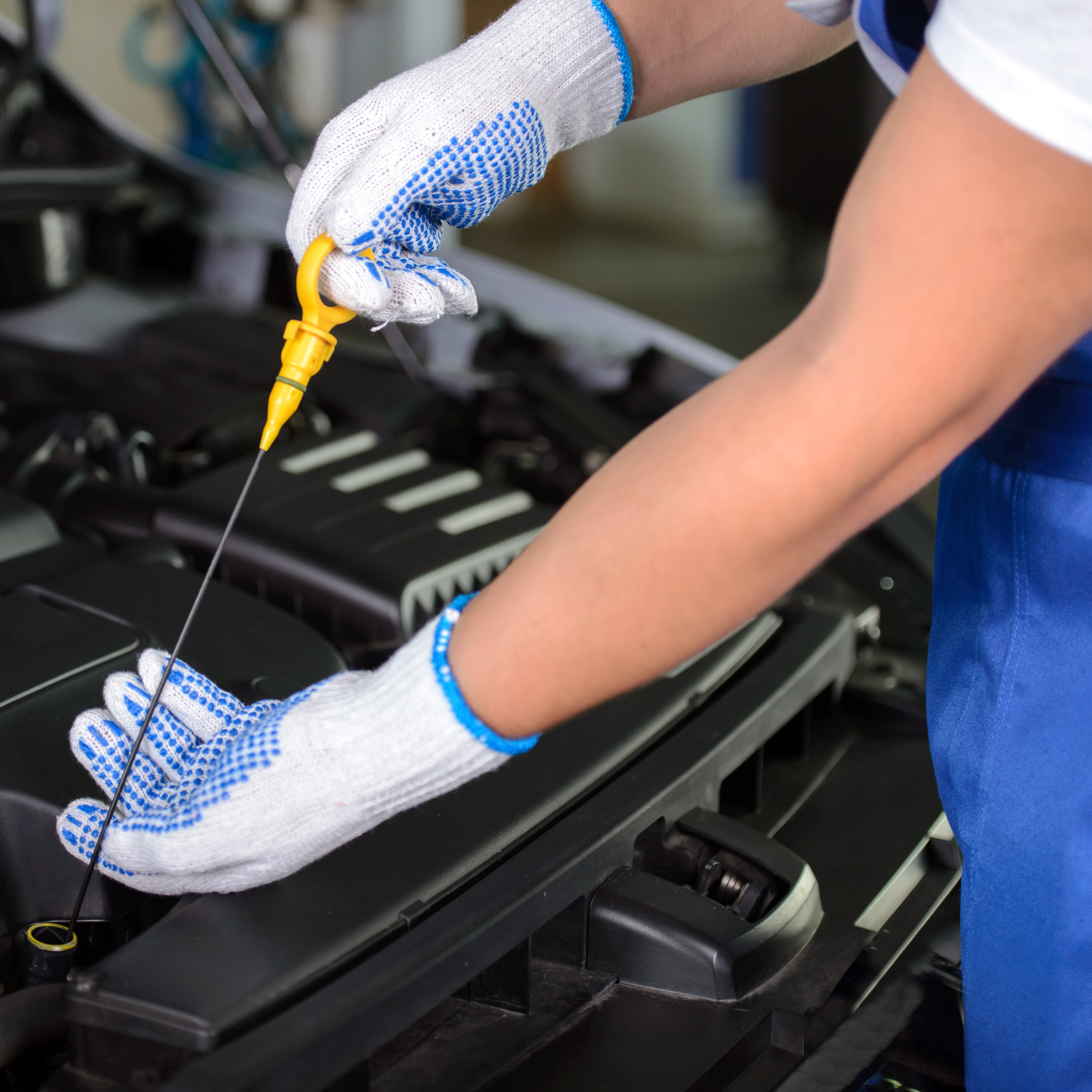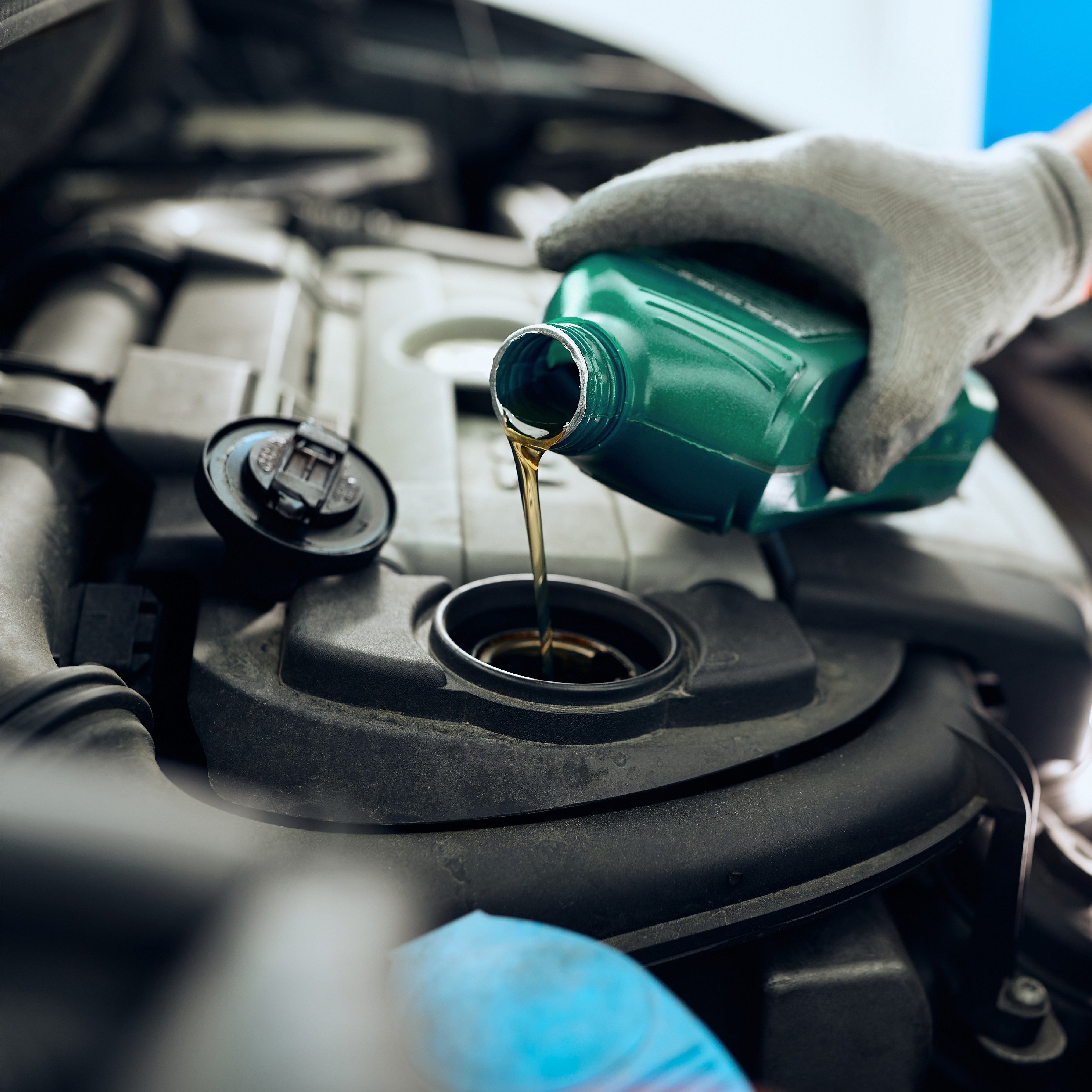 1. Checking your engine oil levels
This is perhaps the most crucial check one can perform while the engine is inactive - at a petrol station perhaps. One simply has to lift their hood and remove the dipstick to ensure that oil levels are within the range of tolerances as demarcated on the dipstick. To do so, remove your dipstick, wipe it clean with a rag or a napkin, dip it back in the engine and remove it again to check if your oil levels are within the minimum and maximum markings.
2. Performing a visual check of the oil
Checking the colour of your oil is the easiest check of the lot. As you remove your dipstick, the colour of the engine oil is a tell-tale sign of your engine oil health. If it appears golden brown or a light shade of brown, it's a good sign that your engine oil is healthy. As time passes, your engine oil will appear darker, especially when your vehicle is nearing its car servicing interval.
If your engine oil appears dark and opaque, you're about due for an oil change. If it appears brown and milky or foamy, it's a tell-tale sign that there is water or coolant circulating around your engine block. In this instance, you're in dire need of an engine oil change.
3. Smell and feel your engine oil
A visual check is one thing, but the smell and texture of the engine oil is another fool proof way to ensure your vehicle keeps running smoothly. If there is an overpowering burning stench emanating from the oil, you should consult your mechanic at your earliest convenience. If it feels gritty and/or abrasive with particulates, consult your mechanic immediately so you don't run the risk of a blown engine. Seeing metallic particles suspended in your engine oil could mean that there are metal components rubbing each other. There are many reasons this could happen, but you'd need more engine oil or an oil filter change.
4. Check that you have the right type of engine oil
If your engine oil falls below the lower marking, top it up at the earliest opportunity. One should also be mindful of the specific grade and viscosity required by the engine. Details on the correct type of oil should be included in your service manual, whether you drive a sedan, SUV, or even an MPV.
Of course, these checks aren't fool proof methods of ensuring your road worthiness. When the time approaches for you to send your car in for a service, it's better to plan ahead and book a slot at your preferred service centre.
Toyota provides two tiers of car servicing as well as an inspection service package to keep you roadworthy and safe behind the wheel.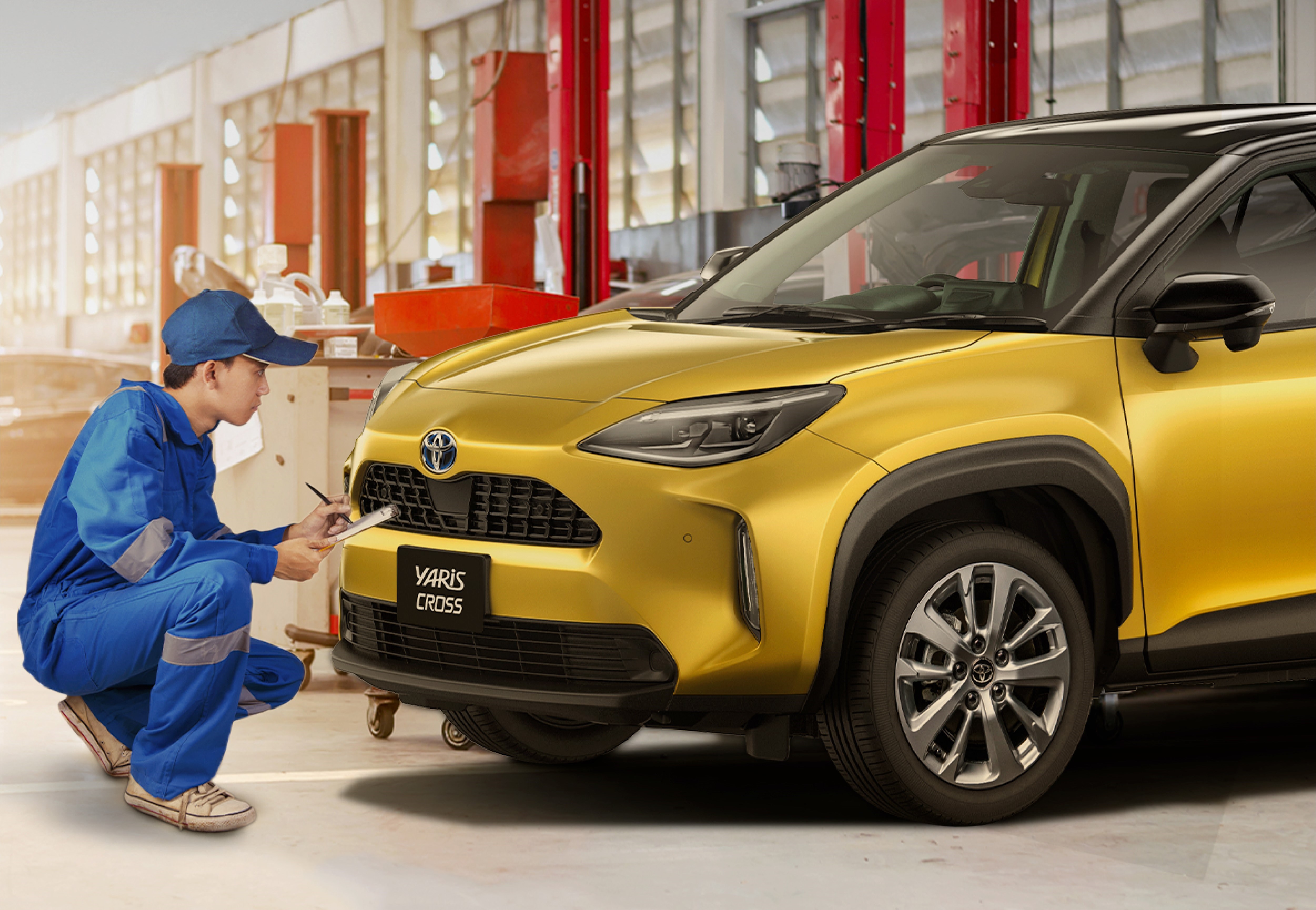 Standard Car Servicing
A standard servicing package with Toyota includes a check of your engine systems and running gear, ensuring your brakes and clutch components are at optimal conditions, checking your chassis and wheel bearings are tight or lubricated where they should be and ensuring that all electrical systems are operating smoothly. If you're an owner of a hybrid, Toyota will also check the coolant levels of your hybrid powertrain.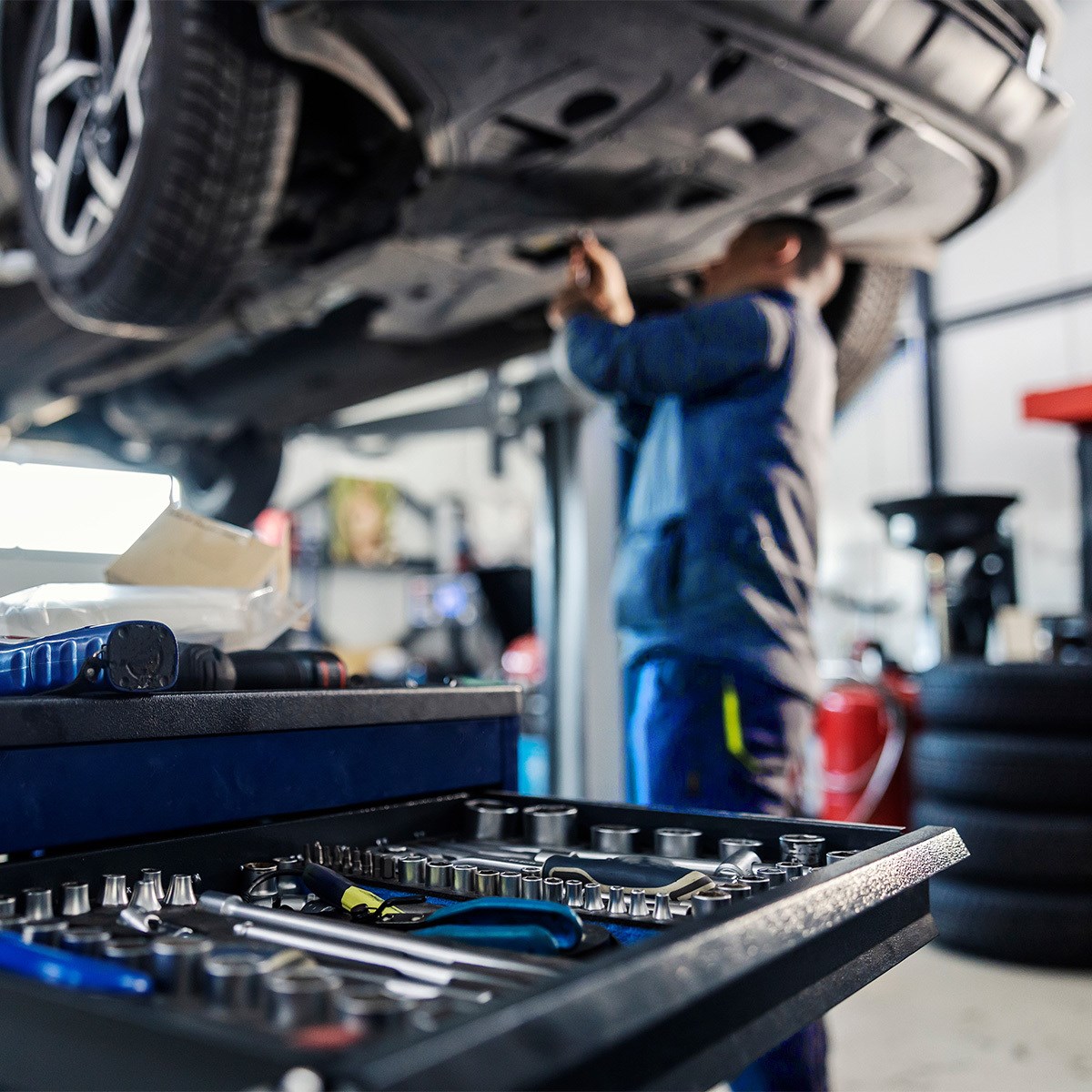 Major Car Servicing
Toyota's major car service package covers all the ground that a standard service package entails, but goes a step further to ensure your car is in tip top shape. In addition to checking your engine and running gear, the major service package also includes a check of your engine mountings, exhaust system and exhaust mounts, to ensure that your car burns fuel with the least amount of pollutants.
Toyota's team of certified technicians will also perform a check on your hybrid coolant levels as well as the hybrid battery condition, ensuring that your hybrid drivetrain is running at its peak efficiency. They'll also perform checks on your suspension system - front, rear, ball joints and dust covers, provide alignment for your wheels to measure your side slip angle and do a thorough check of your fuel system and lines. Tips: Remember to book a service appointment 30 to 45 days earlier than your scheduled date to receive greater rewards!
There are several tiers to a Toyota service package. From your compact sedans, mid-size sedans and MPVs, executive sedans and SUVs up to larger vehicles like luxury SUVs and large MPVs. Even if you're on either side of the Alphard vs Vellfire fray, Toyota still has you covered with the newly launch Parallel Import Vehicle Servicing Special.
Toyota also preps your Toyota and get it ready for the annual car inspection you a one-stop solution for your servicing and inspection needs. Toyota assist you to obtain a 100% inspection pass rate that allows you to continue driving for the year ahead without worrying about the LTA breathing down your neck.