Get To Know The Sporty Toyota GR Series
The Toyota brand isn't just about comfortable and reliable motoring. The automaker's GR series of cars is designed from ground up for serious driving enthusiasts
Toyota may be a Japanese car maker that's often associated with very practical family cars by much of the masses, it's also got a completely different, very sporty side. The brand has been responsible for some of the greatest sports cars to come from Japan over the last half a century with name plates like the Celica, MR2, and Supra that are legendary in the pantheon of performance cars, anywhere in the world.
Like everything else, enthusiast cars evolve and today, Toyota is still at the forefront with its GR series performance cars. GR is the acronym for Gazoo Racing, a sub-brand that has its roots in the 2007 24 Hours of Nürburgring race. Initially formed as an independent arm with support from Toyota, the GR brand was officially folded in as Toyota's main performance car and race division in 2015. The Gazoo name comes from the Japanese word '画像', which has the literal meaning of drawing, or projecting, an image.
Today, there are two Toyota GR cars that are officially available in Singapore, with a third arriving soon.
Toyota's GR cars are designed with the sole purpose of delivering a genuinely sporty drive and all have an engine note to match, but they are not one-trick cars. They also offer great cruising ability over long distances, while satisfying the most demanding driving enthusiasts.
GR Supra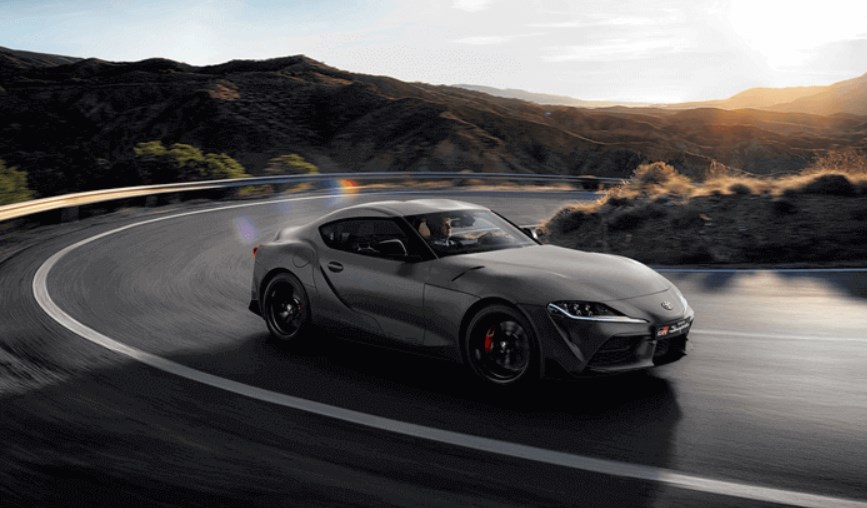 The classic sportscar proportions of the Toyota Supra already give bystanders an immediate statement of this car's intentions. Featuring a two-seat, rear-wheel driven, front midship engine layout, the GR Supra is powered by a 3.0-litre, turbocharged inline six-cylinder engine that has a maximum output of 340 horsepower.
The Supra will cover the 0 to 100km/h sprint in just 4.3 seconds, with the active rear differential ensuring optimal power delivery to the driven wheels and the perfect weight balance of 50:50 front to rear endowing the car with awesome agility.
The Supra name is a Toyota classic, dating back to 1978 when it was originally a variant in the Toyota Celica sports car lineup. The present car is the fifth generation to wear that name, and like those that have come before it's a sleek coupe with a long sweeping bonnet line and a cabin that's all about the sportscar aesthetic.
It's packed with active safety systems that assure a safe drive. The blindspot monitor ensures that you can switch lanes on the road safely, and rear cross traffic alert lets you confidently reverse out of tight spots without danger of hitting any traffic or pedestrians that suddenly cross into the car's path. Eight airbags cover the car's cabin for peace of mind.
GR Yaris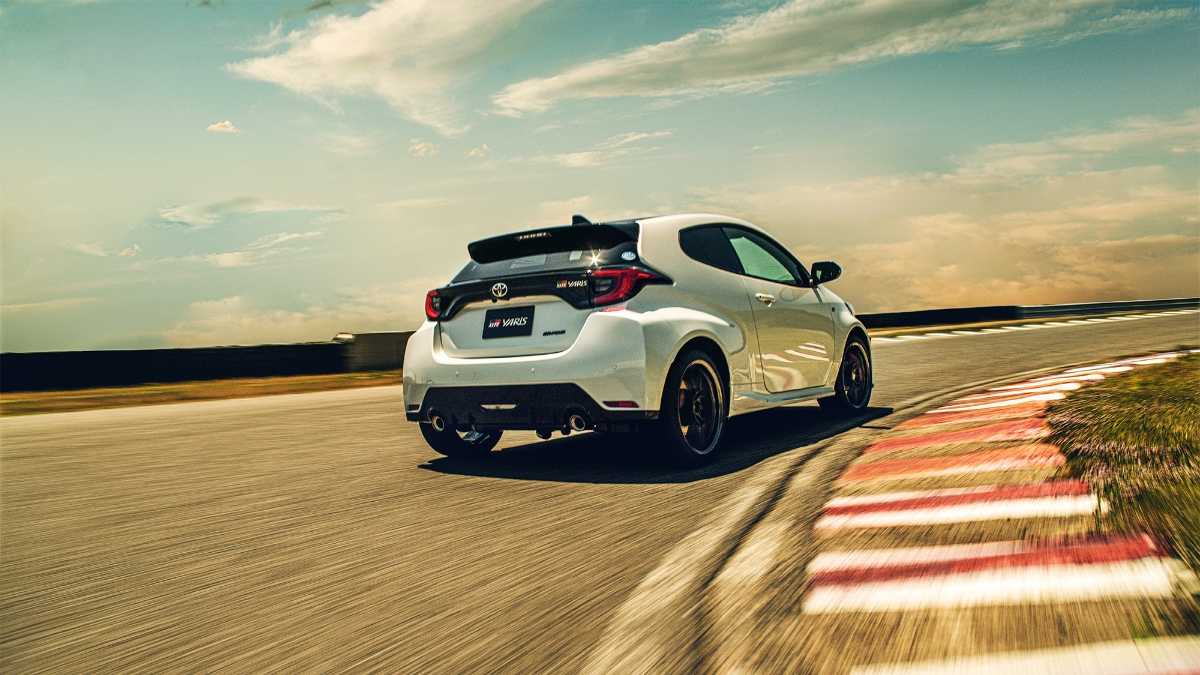 The hottest hot hatchback that you can get now is the Toyota GR Yaris, but only if you were early to the party. A very limited number of the car was available through official Toyota dealership Borneo Motors and the strong response came as a surprise with many eager buyers expressing interest despite not having seen the car before it arrived.
The three-door compact car was originally developed as a homologation special for Toyota's World Rally Championship team. A car doesn't just need to be fast to compete in the WRC, it needs to be very tough and agile as well.
The GR Yaris' small and light 1.6-litre turbocharged three cylinder engine has a power output of 257 horsepower and peak torque of 360Nm, figures unheard of in such a small series production engine before this. It puts power to all four wheels through a six-speed manual gearbox as standard. Die-hard driving enthusiasts will insist that this is the best way to drive a sports car, and the GR Yaris sold-out status confirms this.
Body-hugging sports seats keep you firmly in place as the car hustles sure-footedly through the corners, and a heads-up display helps you keep your eyes on the road ahead as the scenery whips by really quickly. Passers-by will know that this is no ordinary car, with its gaping front intakes and signature LED headlights giving it a face that's unlike any other Yaris variant. It's not all visible though, under the paint, the roof is made entirely of carbon fibre – called the Carbon Sheet Molding Compound (C-SMC), which is about 3.5kg lighter than a steel roof, reducing the car's overall weight.
Just how fast is this compact hot hatchback? The 0 to 100km/h sprint is cleaned out in 5.2 seconds, and it has a top speed of 230km/h.
Its suite of safety systems include lane tracing assist, a clearance sonar for easy parking, and adaptive cruise control for easy cruising on the highway.
GR 86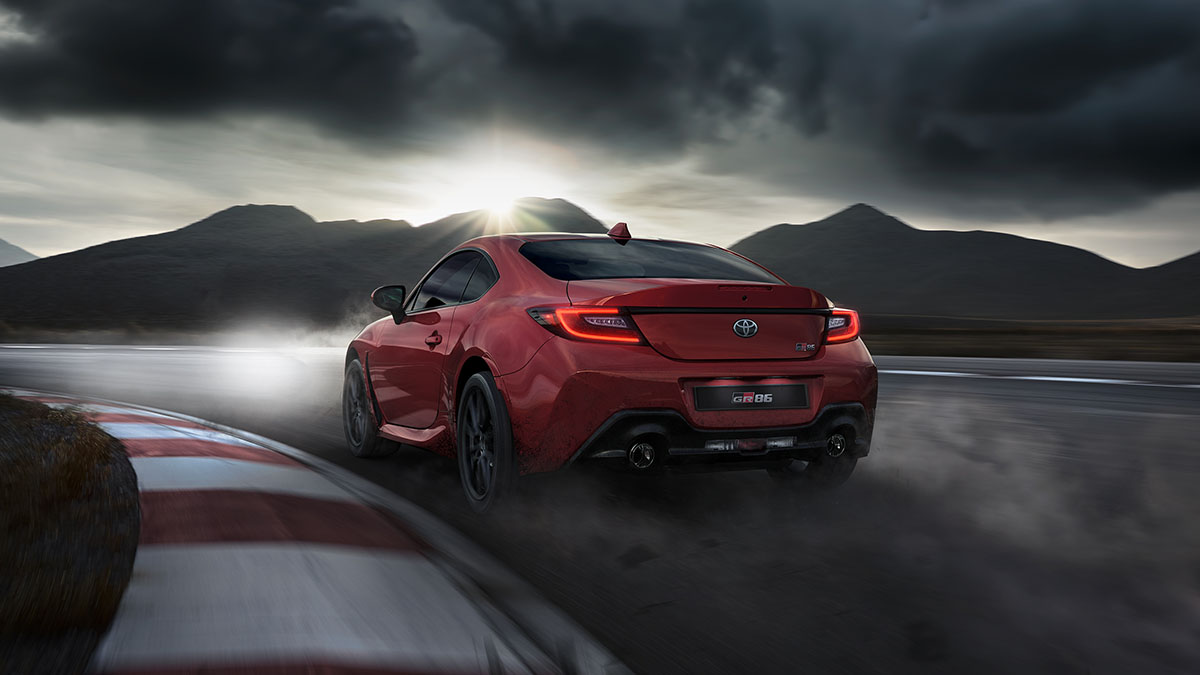 New on the scene is the second-generation Toyota GR 86. Carrying aerodynamic components as seen in the ones raced in motorsports, you can imagine what a breeze your drive will be with great stability and steering responsiveness. This agility is famed by the sleek two-door coupe with a front engined, rear-wheel drive configuration that improves body rigidity to handle speed from urban driving to higher sports performance.
The new car is also lighter than before with an even more torsional rigid chassis covering selected body panels formed from aluminium to achieve the lower weight and centre of gravity. This allows the four-wheel independent suspension to work at their best, giving the car stunning roadholding prowess.
A horizontally-opposed, four cylinder 2.4-litre engine is paired with either a six-speed manual or six-speed automatic transmission is one of GR 86's unique qualities. With a power output of 235 horsepower, it'll keep the two-seat coupe dancing through corners like a light-footed ballerina, but with the unmistakable exhaust note that comes only from a boxer engine. Paired with an intuitive operating system and a 7-inch TFT display screen, the GR 86 is designed specially to not only give the highest order of driving performance for sports, but also embraces functional beauty that evokes emotions such as excitement before the drive.