Easy Guide to Buying an SUV (Sport Utility Vehicle)
Sport Utility Vehicles, commonly known as SUVs, have become a favoured choice among car buyers in Singapore. These versatile vehicles not only turn heads with their rugged charm but also offer elevated driving perspectives, enhancing all-around visibility. Furthermore, SUVs are celebrated for their spacious interiors, making them an ideal choice for families and those with an active lifestyle.
If you're contemplating the purchase of an SUV, there are crucial factors to weigh before finalizing your decision.
1. Car Size and Dimensions
SUVs come in a diverse range of sizes, spanning from compact to luxurious, and they don't neatly fit into rigid size categories. Generally characterized by a two-box design, two or four passenger doors, and a convenient rear hatch for accessing the boot, SUVs offer flexibility in design and functionality.
Given the plethora of choices in SUV size and types, it's vital to align your needs and budget before selecting the right one. Larger SUVs provide ample space for passengers and cargo but can be a tad challenging to manoeuvre in bustling urban landscapes. Conversely, smaller SUVs are a breeze to navigate but might be less accommodating when it comes to interior space and carrying bulkier items.
Some SUVs come with a 7-seat configuration, which can be useful when you need to accommodate extra passengers on occasion. However, it's important to note that the third-row space in many SUV 7 seater may be limited, which could make them less comfortable for adult passengers during long journeys.
2. Car Seating and Car Boot Space
SUVs are the epitome of practicality, boasting roomy interiors capable of comfortably seating at least five passengers, including the driver, while also offering a generous boot space.
SUVs encompass a broad spectrum of sizes and models. At the compact end, vehicles like the Toyota Yaris Cross Hybrid bear a resemblance in size to hatchbacks. In contrast, at the other extreme, you'll find luxurious SUVs such as the Toyota Harrier Hybrid, boasting interior space akin to a limousine. Between these extremes, numerous SUVs cater to diverse needs and preferences.
SUVs have an advantage when it comes to boot space. Unlike sedans, their boot is part of the interior cabin, allowing for stacking items higher above the window line. This makes it easier to accommodate taller or bulkier objects, like a compact chair or tabletop, which might not fit in a sedan's boot.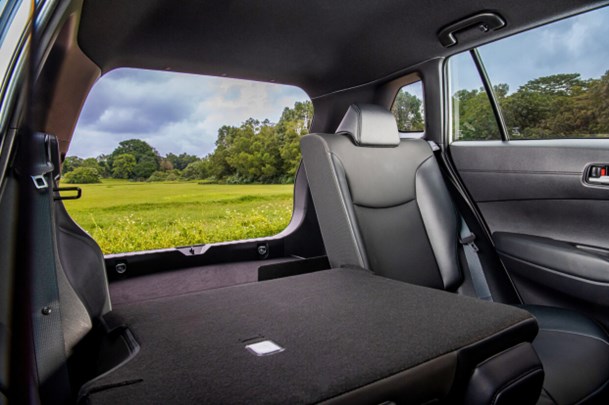 Lastly, accessibility proves another crucial facet to consider. Given the inherent height of SUVs, evaluating ease of entry and exit, as well as the convenience of loading and unloading cargo from the boot, becomes a practical consideration for prospective SUV owners.
3. Drivability
SUVs offer elevated seating positions that provide better visibility and a commanding view of the road, making manoeuvring through traffic easier and enhancing the driving experience.
When it comes to choosing between front-wheel-drive (FWD) and all-wheel-drive (AWD), your decision should align with your driving habits. FWD excels in city and urban environments, providing a smooth ride for daily commuters. On the flip side, AWD takes the spotlight when it's time to venture off the beaten path, offering superior traction in rural and off-road conditions.
Many SUVs are now classified as crossovers. While they look like SUVs, they share characteristics with regular cars like sedans and hatchbacks. These vehicles are designed for urban use and family outings and may not have the rugged capabilities of traditional SUVs.
4. Efficiency
SUVs are less fuel-efficient than sedans due to their size and less aerodynamic design, with estimates typically ranging from 15 to 30 per cent less efficiency. This difference in efficiency is influenced by factors like engine size, power output, and vehicle weight. Larger engines tend to consume more fuel, especially in the heavier SUVs.
However, the automotive landscape is evolving, with the emergence of hybrid and electric-powered SUVs offering outstanding efficiency that often surpass traditional internal combustion engine (ICE) cars. These eco-friendly alternatives not only save fuel but also enhance the driving experience through features like regenerative braking. Moreover, they rely on electricity from the grid, reducing their carbon footprint compared to fossil fuel-powered vehicles. It's a promising shift for those prioritizing efficiency and environmental responsibility.
5. Lifestyle features
As you embark on the journey of selecting an SUV to serve as your family car, it's essential to keep an eye out for practical features that can enhance your daily life.
Are you in the market for an SUV tailored to your family's needs? Look out for nifty features that cater to your clan's needs, whether it's clever storage solutions for those cherished small items, convenient fold-out tables for impromptu picnics, or the invaluable presence of multiple USB ports to keep everyone's devices charged and content.
On the other hand, if your SUV is meant to accompany your adventurous lifestyle, different factors come into play. When exploring the great outdoors, you'll find the utility of roof racks for carrying your bikes or surfboards to be invaluable. Additionally, features like door steps can prove handy, making it easier to enter your elevated cabin swiftly as you embark on your next adventure. The Toyota Corolla Cross is a model to consider for such purposes.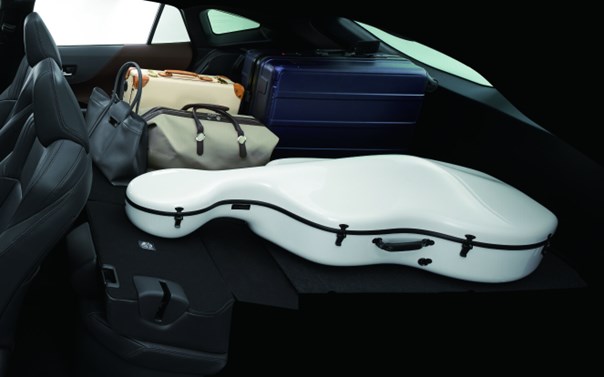 6. Safety
Safety is paramount, especially in SUVs due to their size and height. Look for stability control systems to maintain control in challenging conditions. Additionally, prioritize key safety features like forward collision warning, automatic emergency braking, and blind spot warning to keep your loved ones safe. Keep in mind that larger SUVs may have larger blind spots, so a test drive is essential to ensure clear visibility.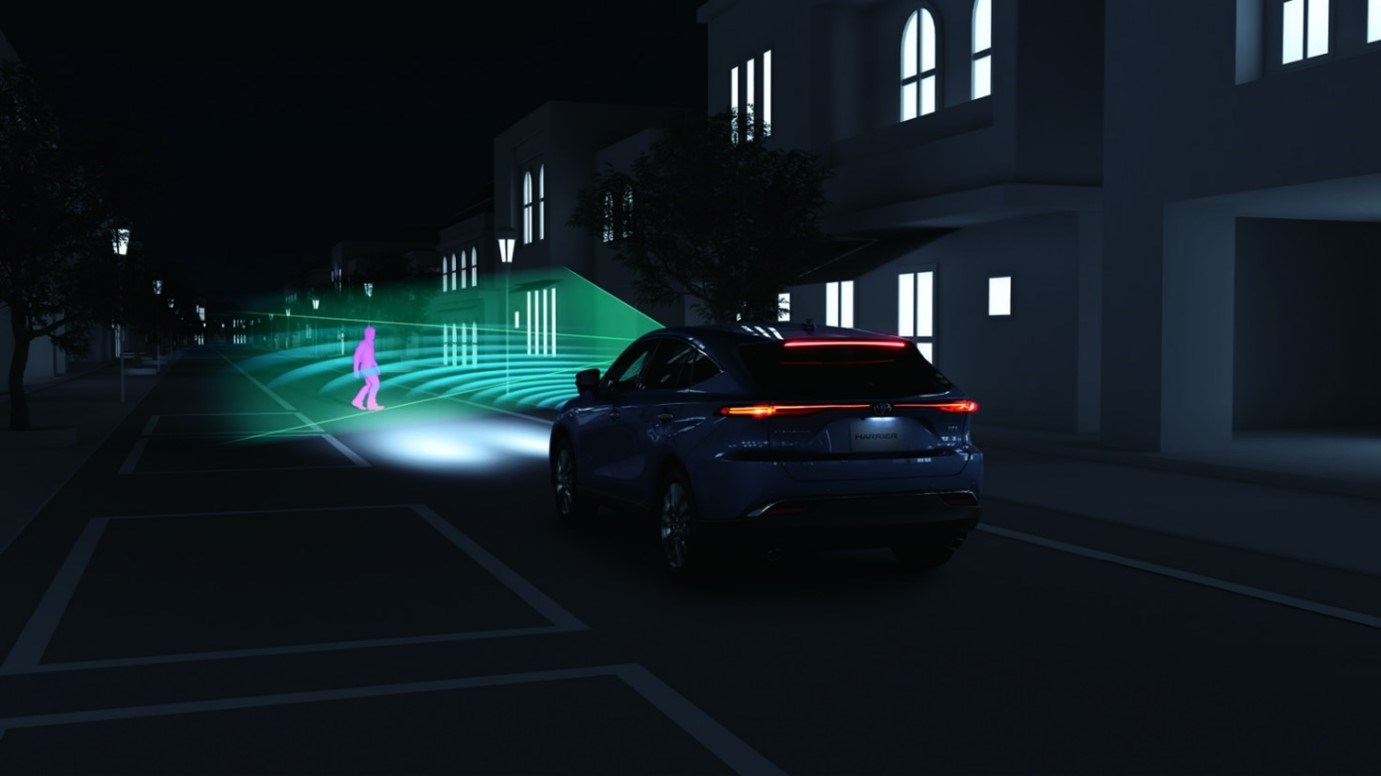 Toyota Safety Sense is an advanced suite of driver assistance features designed to enhance safety on the road. It includes technologies such as pre-collision systems, adaptive cruise control, lane departure alert, and automatic high beams, all working together to help prevent accidents and improve overall driving confidence. Toyota has made this safety package standard in many of its vehicles, underscoring the company's commitment to prioritizing driver and passenger safety.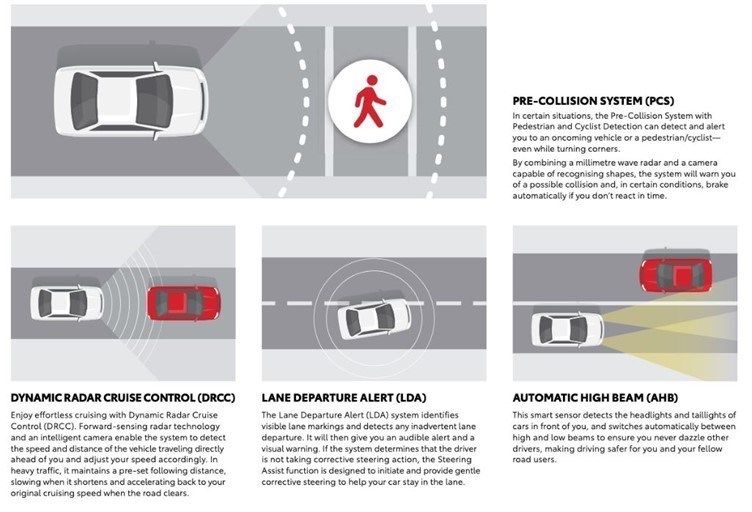 7. Automatic or manual transmission
SUVs dominate the automotive landscape today, and automatic transmissions have become the norm. Finding a manual transmission SUV is rare.
This shift towards automatic transmissions serves two main purposes. Firstly, it's all about convenience. Modern SUVs are popular family vehicles, especially in urban areas with congested traffic. Automatic transmissions make driving in such conditions effortless by eliminating the need for manual gear shifts and clutch engagement.
Additionally, automatic transmission SUVs excel in off-road situations. They use advanced electronic systems to adjust power distribution and traction as needed, ensuring precise control on rugged terrain. This technology, combined with automatic transmissions, makes them the preferred choice for off-road enthusiasts.
For those considering a manual transmission SUV for off-roading, be prepared for a challenging experience. It requires expertise in managing power delivery and gear selection, making automatic transmission SUVs the more practical choice for most drivers.