TOYOTA SHIELD EXTENDED WARRANTY
At Borneo Motors, we understand your needs and concerns when driving a Toyota after the Manufacturer Warranty expires.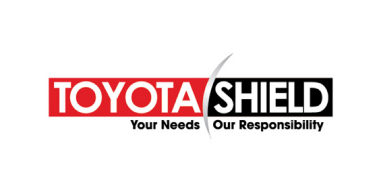 Extended Warranty Coverage for Extra Peace of Mind
another 2 years
from the date of expiry of the Manufacturer's Warranty (3 years or 100,000km, whichever occurs earlier)
Now you get to drive your Toyota for at least 5 years with extra peace of mind!*
For more information, please call us at
66311188
or go to our
contact us page
to submit your enquiry.
Toyota Shield Extended Warranty Covers:
Rear-wheel Drive
Front-wheel Drive
Steering
Front & Rear Suspension
Factory-fitted Air Conditioning System
Factory-fitted Audio System
Transfer Warranty
Toyota Shield Extended Warranty is fully transferable* during the warranty period, which adds resale value to your Toyota should you wish to sell it.
* Terms and conditions apply.
Vehicle must be serviced, maintained and repaired by Borneo Motors in accordance with the manufacturer's recommendations.
There is a nominal fee of $100 (subject to prevailing GST) for the transfer of Toyota Shield Extended Warranty