THE TOYOTA SINGAPOREAN FOOD TRAIL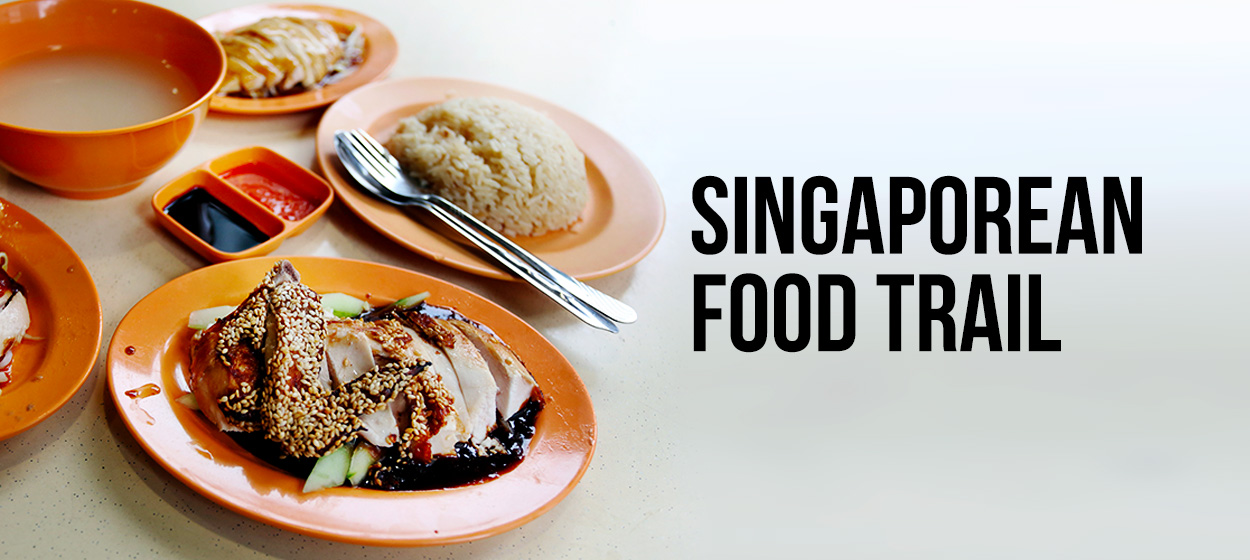 There's nothing locals enjoy more than devouring delicious food (except perhaps when the yummy food is available at affordable prices, of course). We've compiled some of our favourite local hawker fare - all located close to our showrooms and service centres! The next time you're on your way to Toyota, swing by these humble eateries for some scrumptious local cuisine. So get your tissue packs ready, this could get messy.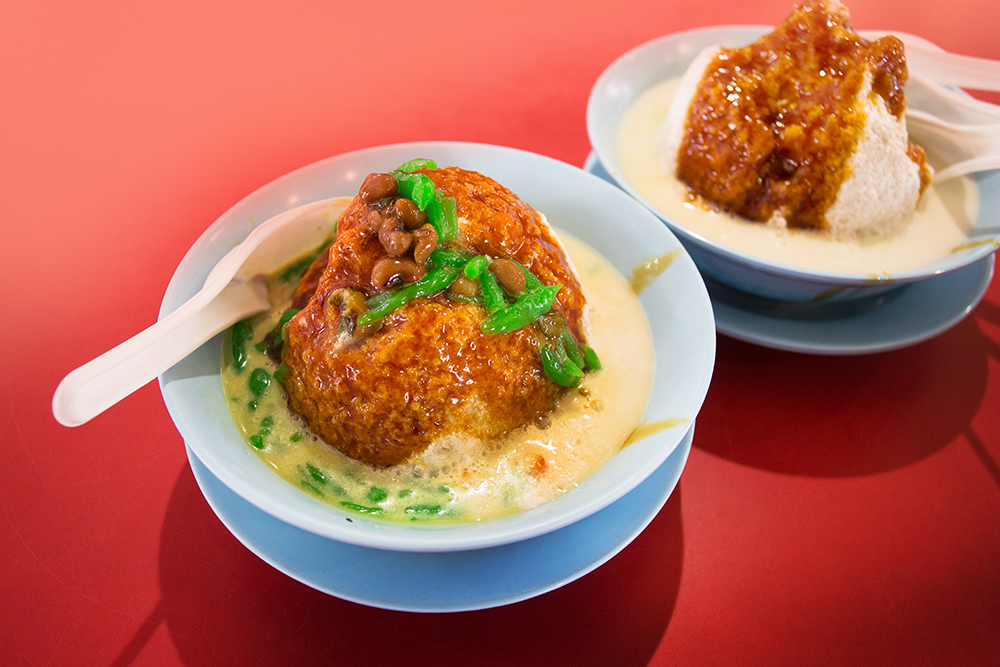 Chill out with Power Chendol
Singapore's perpetual summer weather is always reason enough to enjoy an icy treat. And what could be better than chendol? Power Chendol, of course! Located just a short walk from our Leng Kee Road showroom, Jin Jin specialises in a colourful array of icy desserts, perfected with the addition of juicy fruits and ice-cream. But nothing compares to their signature Power Chendol, an eclectic mix of shaved ice, atap seed, jelly and kachang. The star of the dessert however is the gula melaka that's poured generously over the ingredients. In fact, its caramel-like consistency is achieved only because the owners prepare the raw gula melaka themselves every day! Mmm.

Jin Jin Dessert
Blk 6 Jalan Bukit Merah, #01-20 ABC Brickworks Market/Food Centre, Singapore 150006
Opening hours: 12:30- 10:00 pm, closed on Wednesdays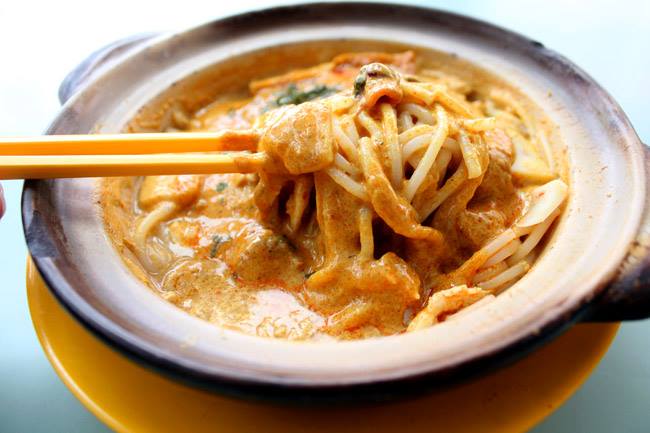 (Image credit: Depot Road Zhen Shan Mei Claypot Laksa Facebook)
Spice Things up with Claypot Laksa
'Hum' or no 'hum', there's absolutely no harm trying out this special dish! After all, it's attracted the attention of enough hungry Singaporeans that it's even been featured on the Michelin Bib Gourmand. Chewy noodles are served in a rich coconut scented broth alongside succulent prawns, tau pok, fresh beansprouts and cockles. Each spoonful of its fragrant broth truly packs a punch. The spiciness isn't overwhelming, but rich enough to keep anyone satisfied. It's been said that one of the secrets to their success is by serving it in claypot. This allows it to retain its signature flavour and aroma, while also keeping your meal warm for a longer time!

Depot Road Zhen Shan Mei Claypot Laksa
Blk 120 Bukit Merah Lane 1, #01-75 Alexandra Village, Singapore 150119
Opening hours: 8:30am – 3:30pm, closed on Mondays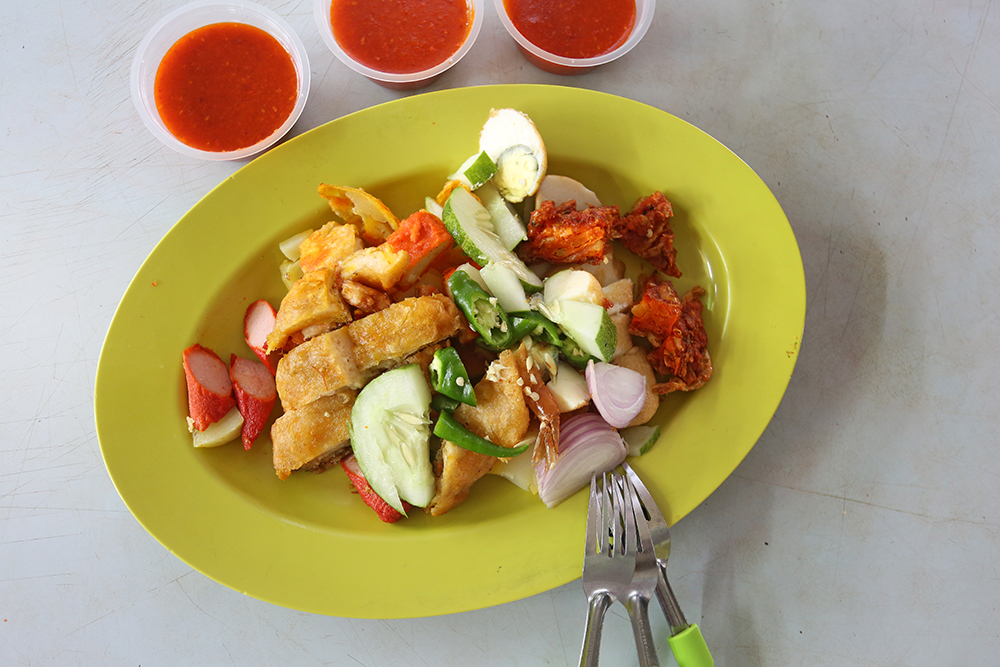 Rave about Indian Rojak
If there's one dish that perfectly sums up the melting point of cultures that is Singapore, it's Rojak. Even then, you still have your pick of the Chinese and Indian Muslim varieties. While the former may appeal a little more to the health conscious, Indian Muslim rojak is the perfect meal for days when you just want to indulge. Abdhus Salam Rojak features a much wider range of choices than usual, with food options like squid, sausage, fish cake, fried potato and egg, sausage, tempeh and more stacked high up behind the stall display. Your choices are fried to crispy perfection before served with onion, green chilli and sliced cucumber. Most importantly, their signature rojak sauce that accompanies each dish is heavenly. Though not overwhelmingly hot, the sauce delivers the right amount of kick to liven up each bite!

Abdhus Salam Rojak
503 West Coast Drive, #01-73, Singapore 120503
Opening hours: 10:30am – 11.30pm daily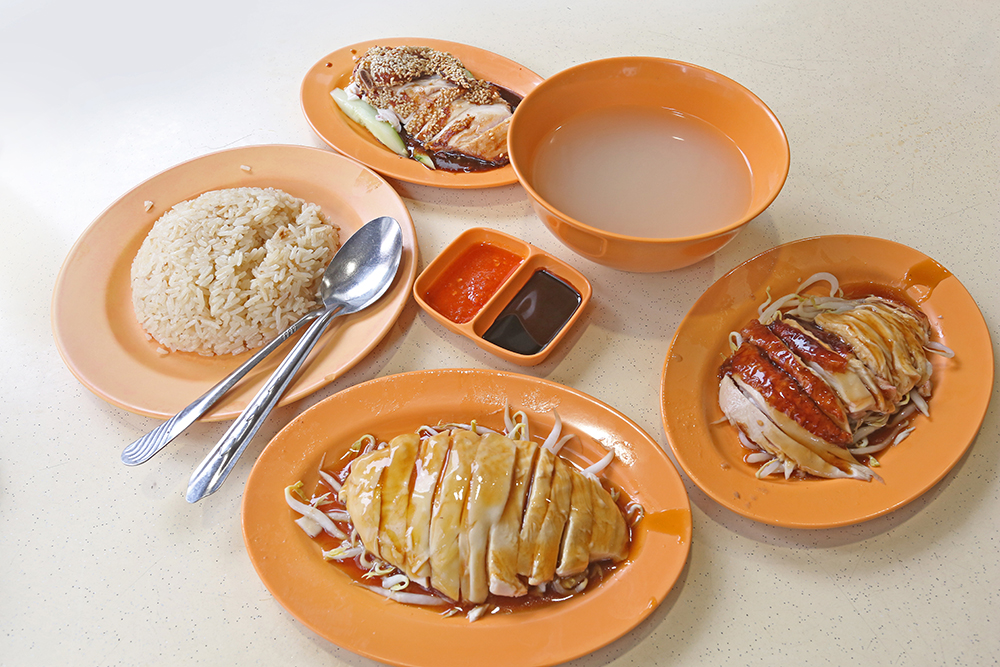 Sink into a plate of Hainanese Steamed Chicken Rice
Ah, chicken rice – one of our nation's treasures. Though a thorough debate on where to find the best chicken rice in Singapore could possibly take hours, you can't deny that Shi Mei serves a solid plate each time. For those of you in the steamed chicken camp (as opposed to roasted), you'll be pleased to note that it doesn't disappoint. Soft, succulent pieces of chicken are served atop a bed of steamed beansprout, and drizzled heartily with thick sauce. The rice itself is fragrant and unlike a lot of chicken rice dishes rushed out during lunch hour, it's not coated too heavily in oil. Also, their potent chili sauce truly adds depth of flavour to the dish. Do remember to come early as they're usually sold out by mid-afternoon! Also, as a quick tip, parking is limited so your best bet is to park across the road at Block 369.
Shi Mei Hainanese Chicken Rice
371 Bukit Batok St. 31, Singapore 650371
Opening hours: 8am till sold out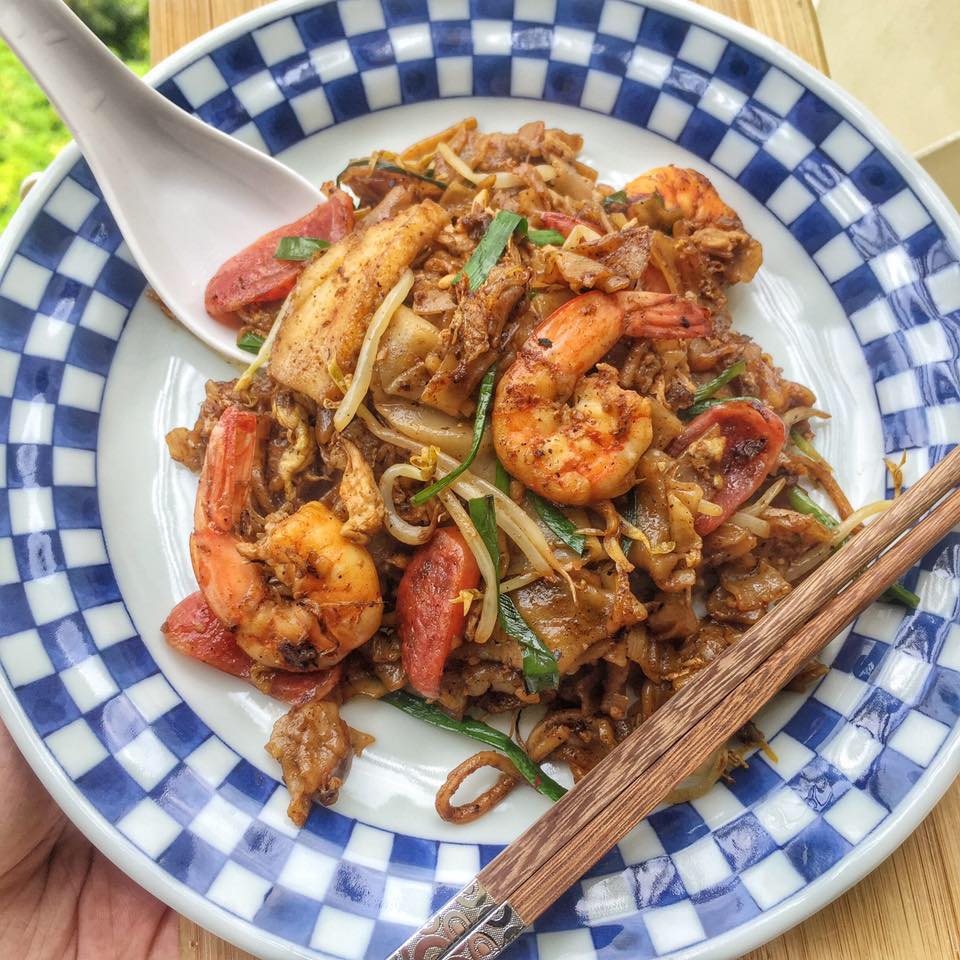 (Image credit: Dong Ji Fried Kway Teow Facebook)
Taste the char in a savoury Char Kway Teow
The Old Airport Road Food Centre has long been known as a hub among foodies. But if you're visiting the Toyota service centre in Ubi, be sure to swing by and try out Dong Ji Fried Kway Teow. Though Lao Fu Zi Fried Kway Teow is perhaps more well-known, Dong Ji will appeal to those who appreciate a smokier and savoury taste, unlike many versions that offer sweetness. Light, fluffy noodles are wok-tossed with cockles, fish cake, beansprout, egg and squid that add texture, depth and crunch to every spoonful. Also, each plate is cooked individually for each customer, and not fried in bulk as it is sometimes done elsewhere – this makes every experience all the more special!

Dong Ji Fried Kway Teow
19 Old Airport Rd, #01-138, Singapore 390019
Opening hours: 8am - 2pm daily