A Day in the Life of Parents on the Go
Being a parent today is no walk in the park.
There are just too many responsibilities—from seeing to it that your children are taken care of, to ensuring you meet work deliverables and deadlines.

It's easy to curl into submission, but hear this: sometimes all you need to better manage your parental, household, and corporate responsibilities is to get trusty help—whether in the form of a notable childcare centre, a cleaning service app, or a car made with busy parents in mind.

Check out these typical day-to-day scenarios for working or stay-at-home parents—and how they can be made easier and more convenient.


Easy, reliable mornings
Busy mums and dads usually start their mornings by making sure their kids are set for the day. Breakfast, check. Homework, check. Then they make their way to a child daycare centre or preschool to drop off their kids. Tearful goodbyes and tantrums are inevitable, as the children convince you to stay with them or bring them back home or to your office.

How to deal: Start your mornings on a right note—make sure the children are comfortable while en route to your destination. With its stylish design and modern and intuitive interiors, the Toyota Corolla Altis ensures enjoyable journeys not just for the driver but for the little ones as well.

The Toyota Corolla Altis, an award-winning sedan that has set the standards for reliability, is a great choice for today's modern parents. The last thing a parent needs in the morning is a breakdown (of the car or emotional kind), so strap in and enjoy the car's safety technologies like 7 SRS airbags, and innovative conveniences like the Nanoe auto-climate air conditioner, which cleanses the air by neutralising pollen and odour-producing particles.

With the Corolla Altis, you can expect worry-free and enjoyable (maybe tantrum-free, who knows?) journeys.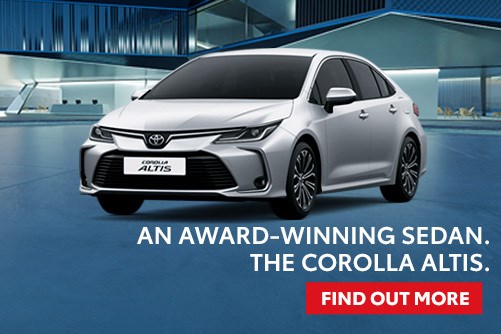 Leisurely late afternoons
When parents pick up their kids from schools or child care centres, children often ask, "Where to next?" Busy parents can spend quality time with their children by carving out an hour or two at the playground, family restaurant, or neighbourhood mall.
How to deal: The fun begins when you pick up your children in an MPV with family adventures in mind. The Toyota Sienta spells comfort and endless fun for the whole family. Its seven-seater layout features versatile seating and storage configurations, ensuring more room for fun. It also comes with technologies that guarantee everyone's convenience, like Power Sliding Door with jam protection, assist grips, and the Toyota Telematics System, which will help you stay connected on the go.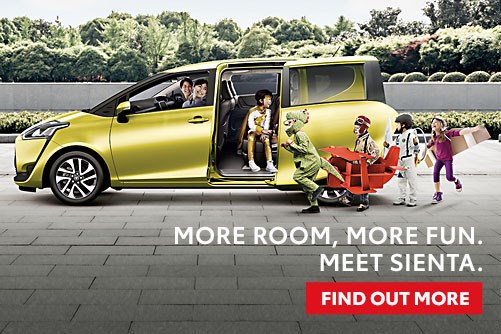 The quiet, comfortable ride home
It's evening, and it's time to head home. Busy parents can give themselves a pat on the back for accomplishing so much in a day. The children are exhausted—and so are you. It's a must that the drive home is quiet, comfortable, and hassle-free.
How to deal: Head home in a car that not only promises silent, optimised driving performance but class-leading safety technology, too.

The Prius+ is perfect for the family for many reasons. It comfortably seats seven and has ample room for storage—this means you can totally stop for groceries on the way home. The hybrid vehicle is aerodynamically shaped to improve fuel efficiency and enhance performance and comes with technologies that ensure safety for all. Case in point: It has Front LED headlamps that increase road visibility and help your tired eyes remain focused and alert.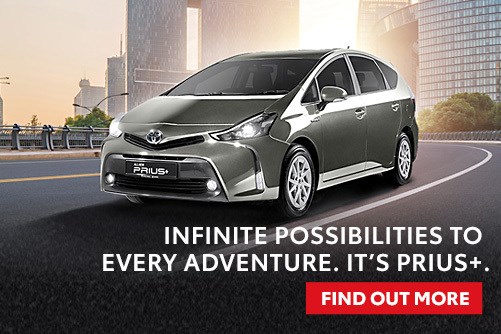 Indeed, it's challenging to be a busy parent in the city, but responsibilities can be made more bearable with cars built for families. Discover more by visiting our online showroom today.