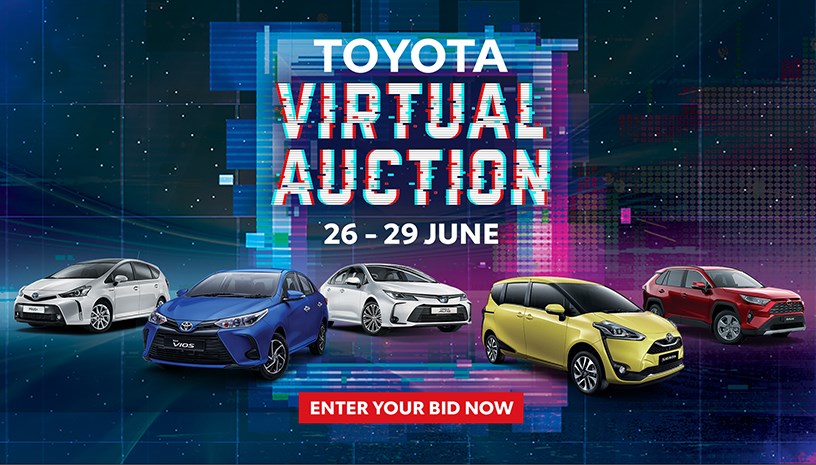 Thank you for your interest in the Toyota Virtual Auction!
Back by popular demand! The Toyota Virtual Auction is now on from 26 - 29 June, giving you the chance to drive home a brand new Toyota at an attractively low price that YOU can now choose.
Limited units are available*, so place your bid as early as possible within these 4 days — driving home your perfect Toyota has never been so exciting!
*Winning bids of the same amount will be selected on a first come, first-served basis, with the bid that arrived earliest winning the auction. Other terms and conditions apply.