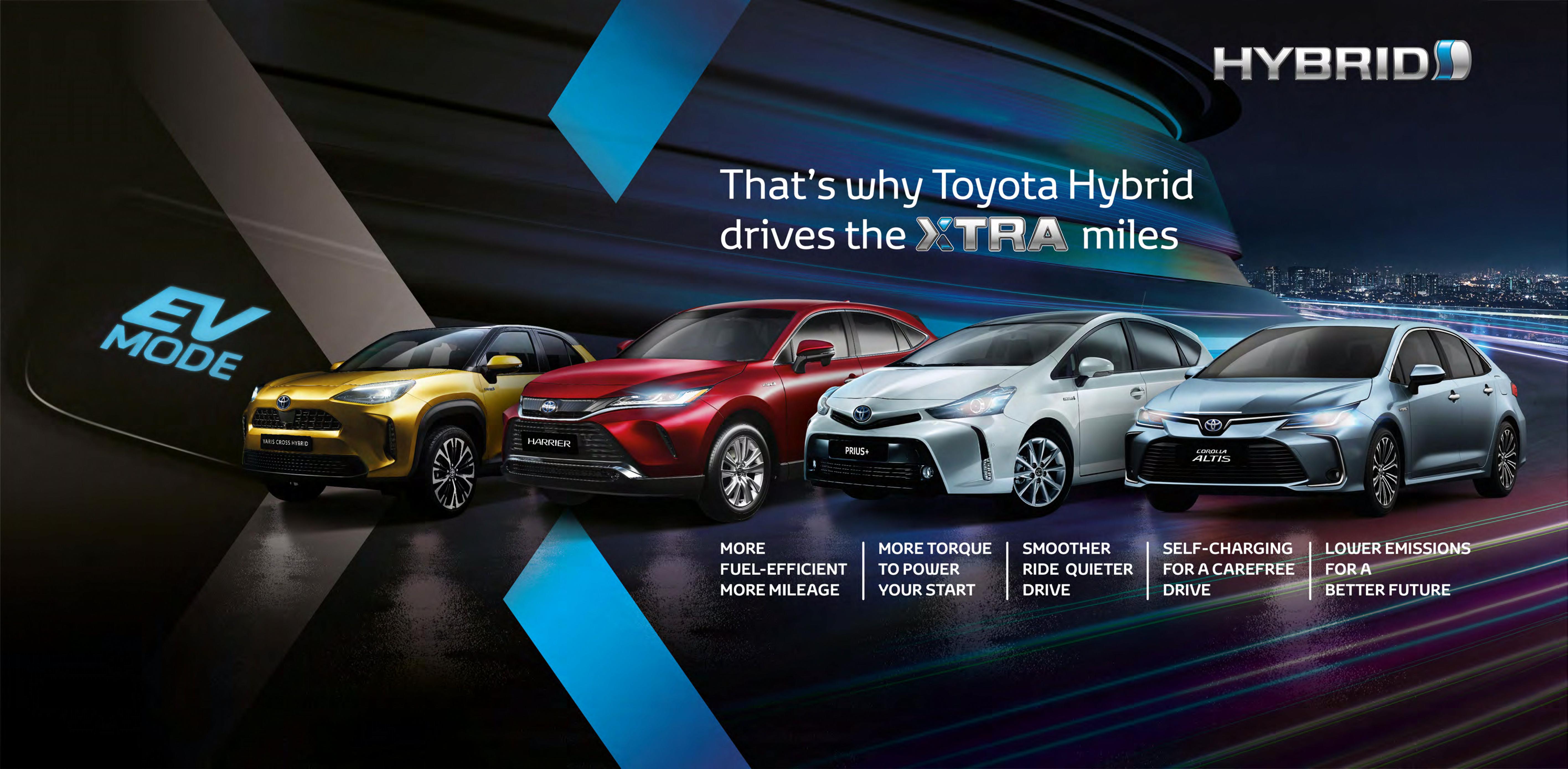 With its excellent fuel efficiency, Toyota Hybrid literally takes you further with more mileage and lesser stops for fuel. The drive is made exceptional with powerful torque, near silent performance, and lesser CO2 emissions. Most importantly, it charges as you drive so a flat battery is the last thing on your mind.
What's more? Enjoy $15,000 VES rebate and high trade in on our Band A hybrid models plus $800 petrol vouchers*. If you're looking for a ride that can drives the Xtra miles, look no further, pick your Toyota Hybrid today.
Register your interest and our friendly consultants will be in touch with you shortly.
*Valid till 7 Apr 2021 only. Terms and conditions apply. Prices advertised are subject to trade-in, 6 bid non-guaranteed COE, in-house financing and insurance.