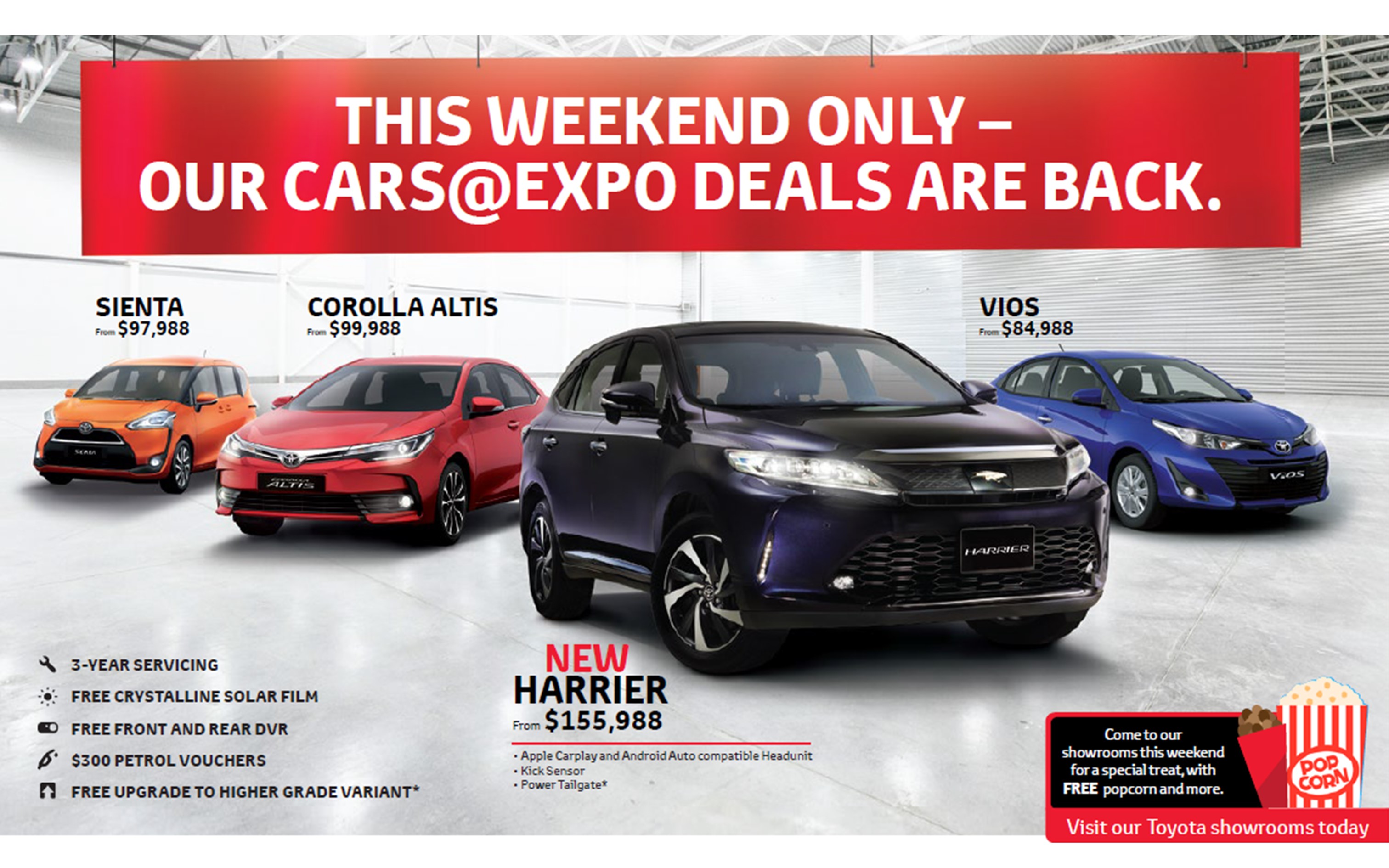 Missed the Cars@Expo deals?
No worries, the deal just got sweeter!

Enjoy FREE GIFTS on all purchase:
- FREE $300 Petrol Vouchers
- FREE 3 Years Servicing
- FREE Crystalline Solar Film
- FREE Front and Rear DVR
Plus, get a FREE UPGRADE to Higher Grade Variant
for Corolla Altis Standard, Sienta Standard, Harrier Elegance and Camry 2.0!
WHAT'S MORE?
Come on down to our showrooms to check out our New and Improved Harrier!
With a new Audio Headunit that is Apple Carplay and Android Auto compatible, together with a Kick Boot Sensor and Power Tailgate, experience the hands-free convenience like never before!
Limited period only! Don't miss it again!
Make a date to visit our showrooms today!

Or click here to book your test drive now!