Official Launch of the First Made-for-Singapore Harrier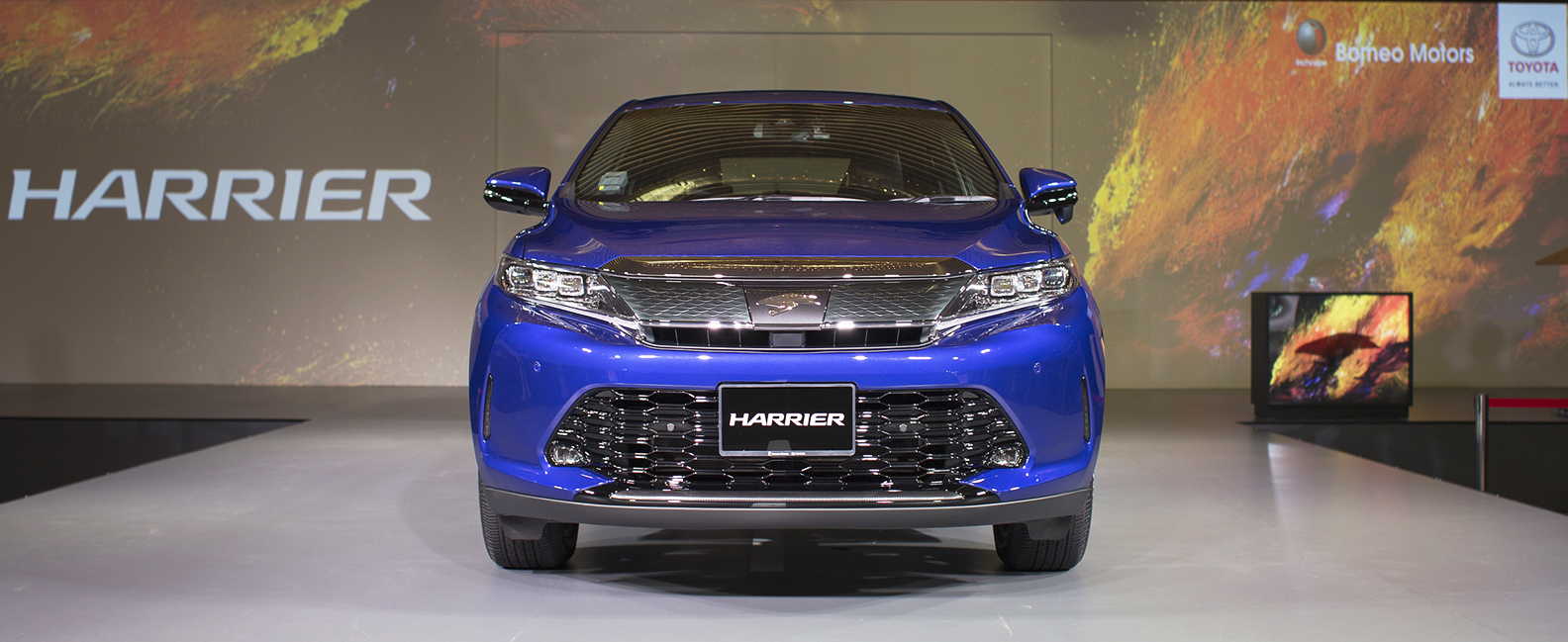 OFFICIAL LAUNCH OF THE FIRST 'MADE-FOR-SINGAPORE' HARRIER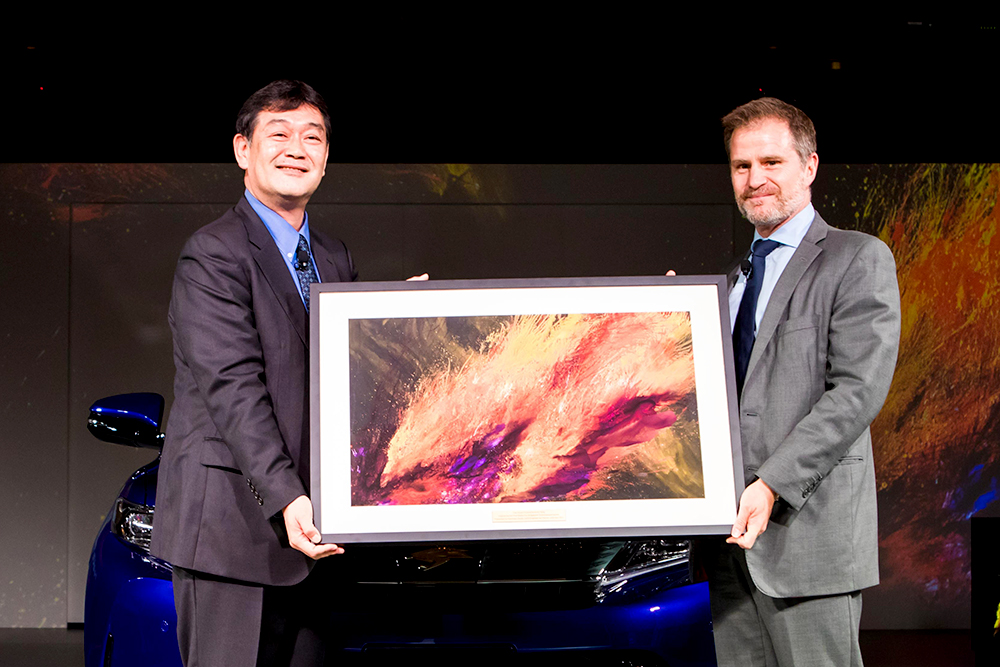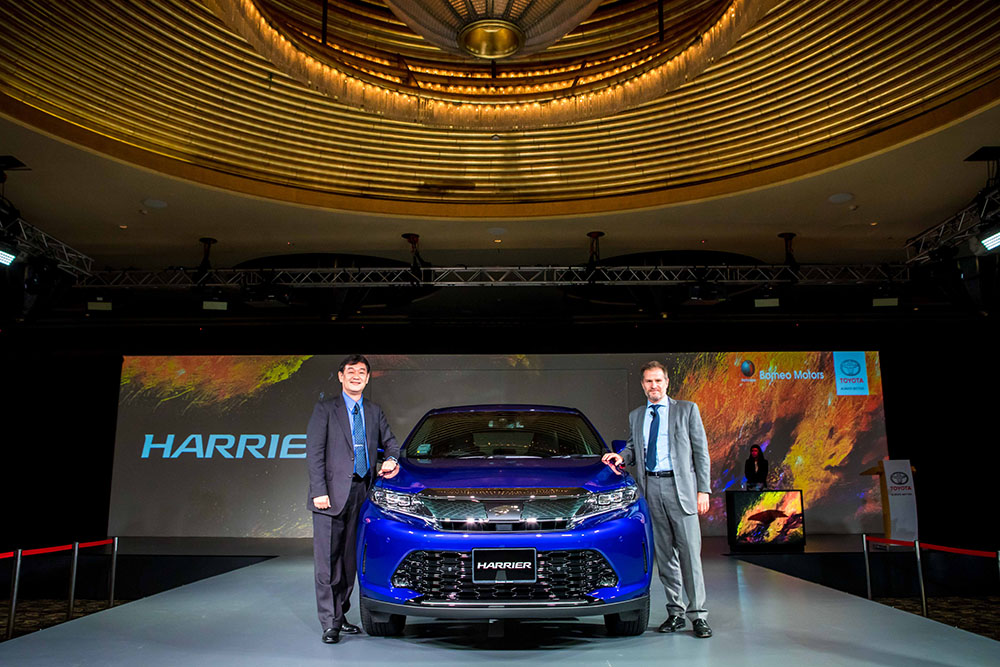 Launched in the presence of 400 guests at the Grand Ballroom of the Ritz Carlton Singapore, the exclusive 'Made-For-Singapore' Toyota Harrier was unveiled in an evening filled with Singapore-themed activities.
George Ashford, CEO of Inchcape Asia, commenced the event with a speech and set things in motion by placing a plaque into a standing podium, lighting up the Harrier logo. On screen, a locally-produced video then brought everyone behind the scenes of the painting by acclaimed local artist Andy Yang. The painting showcased an abstract turbocharged eagle, inspired of course by the Harrier.
Once the video ended, the sleek SUV rolled out on stage to the delight of everyone present. Toyota's Chief Engineer of the Harrier, Yoshikazu Saeki-san, took centre-stage with a presentation of the car's development story.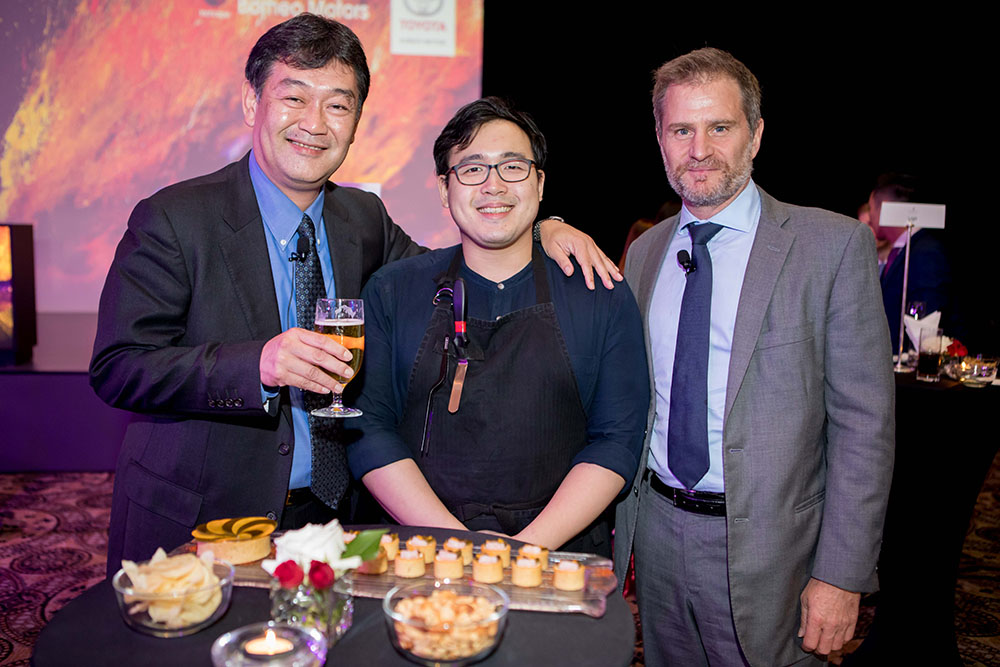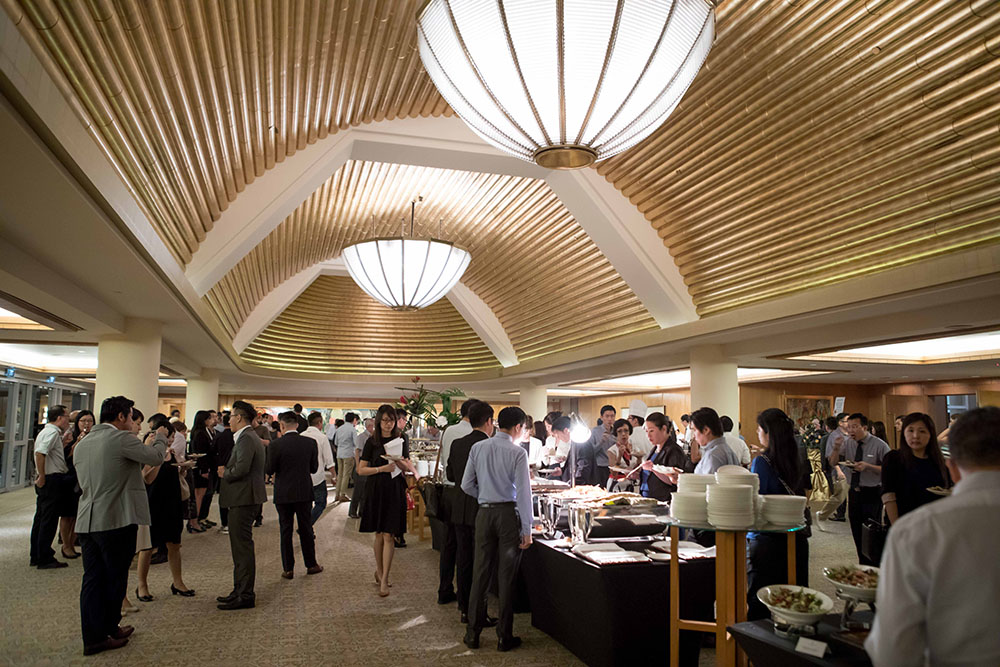 Following this, a sumptuous dinner was served to guests which featured a unique Harrier-inspired dish too! Befitting of the event's Made-for-Singapore theme, this dish (Ebi Hoiru) was specially created by MasterChef Asia Winner Woo Wai Leong. During this time, guests also had the chance to get up close and personal with the new Toyota Harrier.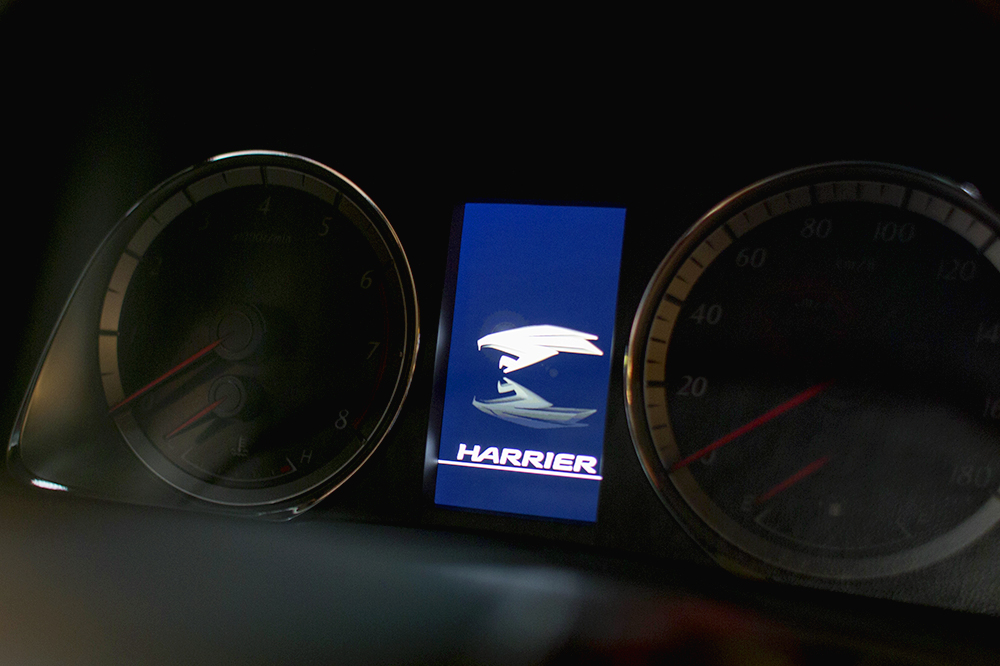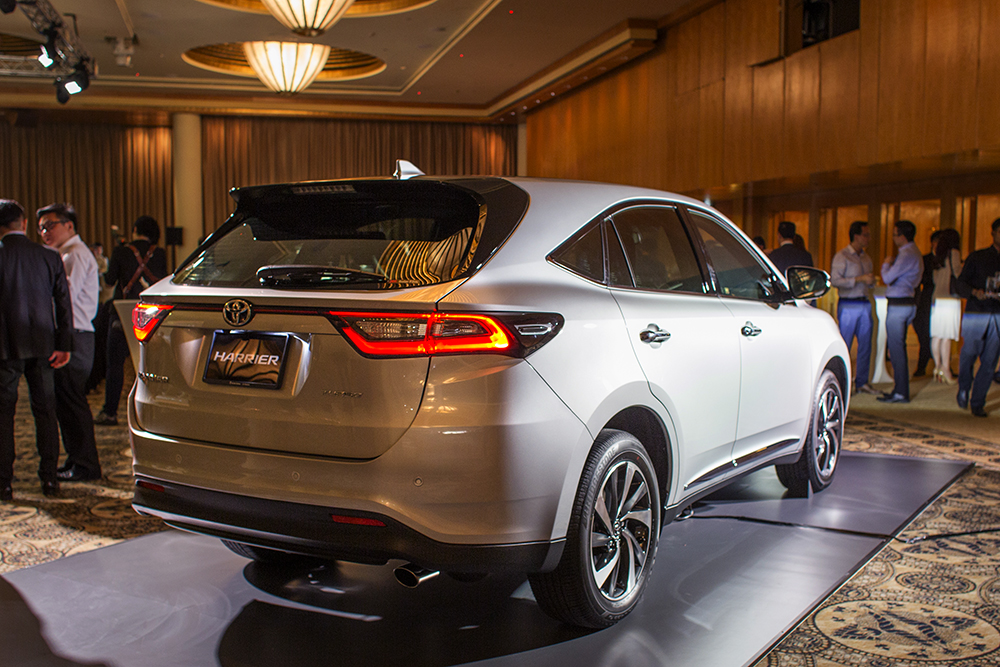 An SUV specially tailored for the local market, the Harrier is powered by a new 2.0-litre turbocharged engine with 227 bhp and 350 Nm of torque. This allows for quick acceleration and effortless driving on local highways and when manoeuvring through city traffic. It also comes equipped with the Toyota Safety Sense P Package, a suite of features like Lane Detection and even a radar-based collision warning system to keep both driver and passengers safe always. Drivers also need not worry about figuring out how to maximise the features of the Harrier as all the functions are in English.
Backed by a 50-year history and unrivalled peace-of-mind, Borneo Motors Singapore is proud to launch the "Made-For-Singapore" Toyota Harrier here on our shores.
Test drive the Harrier and discover why it's truly an SUV like no other. Click
here
to book yours today.