To Keep Or To Sell? Are You In A Dilemma?
Either way, you are covered! Reserved exclusively for Toyota Shield members, enjoy enhanced peace of mind with unlimited mileage coverage if you decide to keep, or partial refund if you decide to sell.





Coverage* includes the following major systems:
Engine
Engine Cooling System
Fuel System
Transmission (Automatic, Manual & CVT)
Drive Axle (Front & Rear)

Electrical
Steering
Braking System
Front & Rear Suspension System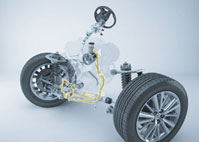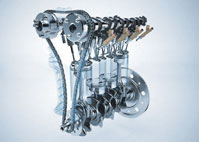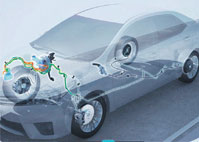 *Coverage excludes air conditioning system, hybrid system, suspension brushing, shock absorbers and all wear and tear items.
How Does It Work?
Major repair bills can easily run into the thousands. Be protected against hefty repair works and save at least 90% with Toyota PrivilegePlus. Pay only 10% of the repair costs (or $300, whichever is lower), so you can now save your money for the more important milestones in life.

For a complete peace of mind, you can opt in for our payment rider at only $80 and you'll enjoy FULL waiver of all repair claims!
Typical Repair Bill
Repair cost
$1000
Less 90% savings
-$900

---

You pay only
-$100
If the payment exceeds $300, we'll absorb the rest so you'll never have to pay beyond $300!
Am I Eligible?
You are eligible to sign up for Toyota PrivilegePlus if:
Your vehicle is between 37 to 60 months old.
Your vehicle is currently or was covered under Toyota Shield

You have been servicing your Toyota with Borneo Motors
Your vehicle is a private standard road-going passenger vehicle with no alteration or modification done.
If above criteria is not met, a vehicle inspection is required to assess the vehicle's suitability.
Inspection fee will be waived upon vehicle's successful sign-up.
For close to $1 per day, peace of mind doesn't have to come with a big price tag.

Model
From 3 to below
5 years old
From 5 to below
7 years old
From 7 to below
8 years old
Corolla Altis, Prius, Vios, Yaris
$368
(Usual: $428)
$468
$568
Camry, Wish
$468
(Usual: $628)
$578
$728
Alphard, Fortuner, Picnic, Previa, RAV4
$738
$808
$958
Prices are inclusive of GST. Coverage takes effect after 30 days from date of purchase, or upon cessation of Toyota Shield or existing PrivilegePlus coverage, whichever is applicable.

For a complete peace of mind, you may opt in for our payment rider at $80 and enjoy full waiver of all repair claims.
What If I Decide To Sell My Car
If you decide to sell your car after signing up, simply submit the supporting documents (such as LTA transfer log or proof of sales) and receive a partial refund of the premium paid, provided there has been no claims.

Time period after start date of coverage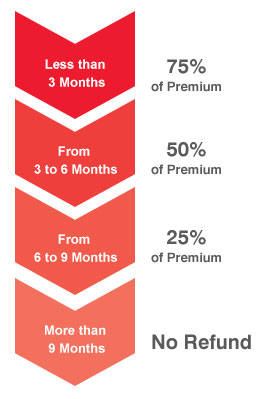 $20 (subject to prevailing GST) administrative fee is chargeable.

Buying a new Toyota?

On top of the refund on premiums, be rewarded with 5,000 Toyota ME points (worth $50) if you are changing to a new Toyota from Borneo Motors. This is our way to thank you for your loyalty!
Terms and conditions apply.

Enquire Online Now or Call Us at 6631 1188